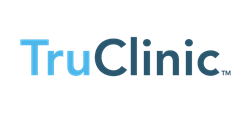 By combining our technologies and teams, we are now positioned to execute on a full virtual visit experience.
Salt Lake City, Utah (PRWEB) February 28, 2017
TruClinic Inc. announced today that it has acquired privately held Overl.ai Inc., a healthcare automation intelligence company based in New York.
"Ensuring an intuitive, user-friendly patient experience is paramount to a telehealth visit, as is ensuring the provider's workflow remains unaltered. Those two fundamental reasons are the reasons this acquisition is an obvious one," said Justin Kahn, CEO of TruClinic. "Overl.ai has done a phenomenal job establishing themselves as a flexible interoperability solution for healthcare entities, and that expertise and functionality is pivotal to successful and scalable telehealth implementations in the future."
TruClinic's intuitive platform adapts to the providers' workflow, and can be accessed via mobile devices and desktop systems. It allows healthcare providers to connect online with new and existing patients to enable greater communication and care collaboration. With the addition of Overl.ai to the product suite, TruClinic will now be able to deliver a richer consumer experience through improved patient intake processes as well as alleviate data integration concerns and frustrations by connecting directly to the provider's health information systems.
Through automated integrations, providers will have access to patient information in their existing clinical systems as well as any pertinent data that the patient may enter as part of the intake process. They will be able to provide virtual care to their patients on a one time or an ongoing regimen, all seamlessly integrated into their existing workflows.
"TruClinic has excelled as a lightweight, yet robust telehealth platform and has proven the benefit for telehealth at scale in some of the largest health systems in the country," said Alex Zoller, CEO of Overl.ai. "By combining our technologies and teams, we are now positioned to execute on a full virtual visit experience, from patient engagement to a virtual waiting room to a complete virtual exam. No longer will patients need to go to their provider's office for routine and follow up visits, and providers will have the tools they need to deliver efficient and quality care."
Upon the close of the acquisition, Overl.ai employees will be integrated into TruClinic. Financial terms of the transaction are undisclosed.
About TruClinic:
TruClinic™ provides web-based telemedicine solutions for providers and organizations in the healthcare industry. The company offers a secure, high definition video communication system, as well as a suite of practice management products that extend the reach of healthcare practices. TruClinic's mission is to make telemedicine available to everyone by providing simple, secure and convenient solutions. Follow on Twitter (@TruClinic) or visit online at TruClinic.com.
About Overl.ai:
Overl.ai provides an award-winning self-service patient intake solution that combines machine learning and automation to improve data capture and patient experience. The Overl.ai solution can be deployed on multiple platforms (web, tablet, mobile) and supports multiple languages. It is capable of capturing clinical and non-clinical information, processing insurance eligibility, collecting payments, scheduling and confirming appointments, collecting pre and post visit surveys, and sharing information in real-time with Electronic Health Records systems. Our architecture allows us to integrate third-party apps to add new functionalities and to further enhance the patient intake process. Our goal is to improve patient satisfaction and quality of data, while increasing efficiencies for providers and their staff. Follow on Twitter (@overlai) or visit online at https://overl.ai
Media Contact / Inquiries:
Brian Russon
TruClinic, Inc.
877-340-0410 x.405