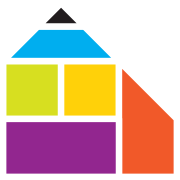 "We are excited to help New Direction expand and enhance their digital solutions so a greater number of clients can take control of the retirement funds and gain access to the expanding asset types."
Louisville, CO (PRWEB) February 28, 2017
New Direction IRA, Inc., understands that the path to better servicing their customers is through advanced financial technology solutions. In conjunction with the hiring of Ted Simmons, New Direction IRA's Director of IT and Product Development, New Direction IRA hired a team of experts to help move New Direction's technology and user experience strategy forward.
New Direction has teamed up with Saltbox Studio in Louisville, CO, to oversee the launch of their new client and asset provider portals, myDirection and myDirectionPro. Saltbox Studio brings over a decade of experience in creating and launching financial technology solutions to retail and institutional clients. Saltbox is now bringing that experience to the self-directed IRA industry.
Saltbox Studio is led by Kevin Dodson and Paul Kraus. Kevin Dodson, Managing Partner and Founder at Saltbox Studio, is a product innovator that has spent the last 15+ years creating, designing, and launching technology products and services for the consumer and enterprise user. Previously, Kevin was the SVP of Product Management and Development at Scottrade. Kevin launched and managed all of Scottrade's digital solutions. Kevin's robust understanding of the financial services industry and the best practices in financial technology strategy will help propel New Direction IRA into a technology leadership position.
The UX leader at Saltbox Studio is Paul Kraus, Managing Partner and Founder. Paul is a creative designer, product strategist, and technology visionary. For over 20 years, Paul has helped organizations follow their visions for their unique brands. Paul was the former Creative Director at HIS Markit. During his tenure at IHS Markit, Paul designed the user experiences for leaders in the online brokerage industry, including Scottrade, Charles Schwab, and Fidelity. Paul is an expert in creating unique user experiences that ease clients' interaction with complex workflows within the financial services industry.
Saltbox Studio's online brokerage industry experience aligns with the evolutions of the self-directed IRA industry today. Kevin weighs in:
"When the brokerage industry was aggressively going online, two things were happening: First, more information was readily available to investors. This made investors more active in their financial accounts. Second, there were more asset types coming into the industry, so investors had more choice. Both of these conditions added up to monumental growth in the online brokerage industry.
"This is exactly what is happening in the self-directed IRA world today. Baby boomers are becoming more active in their financial accounts. There is more information and more asset types, and people feel more confident to make decisions within their IRAs. For example, the option to invest in crowdfunding loans in an IRA couldn't be achieved in the past. Now, a New Direction IRA client can use their retirement funds to invest in crowdfunded loans.
"The energy that was put toward fintech in the brokerage industry is now being replicated in the self-directed IRA industry. We are excited to help New Direction expand and enhance their digital solutions so a greater number of clients can take control of the retirement funds and gain access to the expanding asset types."
New Direction IRA's CEO and Co-founder Bill Humphrey noted that "cutting-edge financial technology solutions will support New Direction's goal to serve a wider variety of clients in the self-directed IRA industry. Making strategic investments in technology and partnering with experts like Saltbox Studio will allow New Direction to quickly become the technology leader in the self-directed IRA industry."