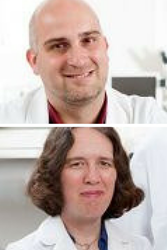 Yorba Linda, Ca (PRWEB) February 28, 2017
Surface Plasmon Resonance (SPR) is a widely-used, label-free technique to characterize a variety of molecular interactions. SPR is an optical phenomenon that is sensitive to changes in the dielectric properties of the medium close to a metal surface.
Specifically, the resonance condition is affected by changes in refractive index occurring up to 300 nm above the metal surface (Au) and thus by the material absorbed onto the metal film. Therefore, the SPR signal is a measure of the total mass concentration at the gold sensor chip surface. Traditionally, the interactions under study with SPR include those occurring with and between the major classes of biological macromolecules along with those involving small molecules and drugs. These classic experiments have been primarily carried with just purified samples.
Reichert's SPR systems implement a very robust fluidics arrangement that can accommodate a wide variety of sample compositions including crude samples such as lysates, whole cells and serum. In addition, Reichert's systems are housed in an open architecture that easily allows coupling to other analytical techniques and instruments.
This presentation, sponsored by Reichert, will focus on the SPR technique and provide examples of unique applications with cells along with the possibility of interfacing SPR with other analytical methods. Reichert has arranged to have two speakers present during this webinar; Dr. Phillip Page, field application scientist and Dr. Mary Murphy, applications scientist.
Page completed his doctorate in analytical chemistry at the University at Buffalo, where his research focused on investigating solute-liquid and solute-fluid interactions at controlled pore glass surfaces along with determining protein behavior and dynamics in novel ionic liquid solvents using spectroscopic techniques. Page is currently the field application scientist for Reichert's surface plasmon resonance (SPR) product line, where he works closely with customers to develop a working protocol for their SPR-related research.
Murphy received her doctorate in electroanalytical chemistry from the State University of New York at Buffalo. Her professional background includes analytical research and support in surface plasmon resonance technology, chromatography, electrochemistry, microscopy and spectroscopy. She is a skilled analyst with a concentration in both the pharmaceutical and biotech fields. In her current role, Murphy is an applications scientist at Reichert.
LabRoots will host the webinar March 14, 2017, beginning at 8:00 a.m. PST, 11:00 a.m. EST. to read more on this event or to register for free, click here.
ABOUT REICHERT TECHNOLOGIES
Reichert Technologies, Buffalo, NY, has been a global leader for more than 150 years in the design and manufacture of high-quality diagnostic instruments and equipment for ophthalmologists, optometrists, opticians, retail eye centers, life science researchers and analytical testing.
Reichert is a unit of AMETEK, Inc., a leading global manufacturer of electronic instruments and electromechanical devices with annual sales of $4.0 billion.
ABOUT LABROOTS
LabRoots is the leading scientific social networking website and producer of educational virtual events and webinars. Contributing to the advancement of science through content sharing capabilities, LabRoots is a powerful advocate in amplifying global networks and communities. Founded in 2008, LabRoots emphasizes digital innovation in scientific collaboration and learning, and is a primary source for current scientific news, webinars, virtual conferences, and more. LabRoots has grown into the world's largest series of virtual events within the Life Sciences and Clinical Diagnostics community.