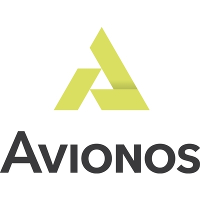 CHICAGO (PRWEB) February 28, 2017
Avionos, a digital solutions provider focused on providing experiences for the connected consumer, announces it experienced 250 percent year-over-year growth in 2016. The company, known for its fast-paced solutions and iterative approach to custom designs for enterprise organizations, is continuing that trend and starting off 2017 full speed ahead as they maintain growth to meet additional demand.
Since its founding in 2014, Avionos has experienced record growth. In 2015, the company more than doubled their headcount and saw dramatic increase in revenue. As Avionos looks to double internal headcount and revenue growth again in 2017, the digital solutions provider will continue to focus heavily on building brand awareness throughout the West Region.
"The company's consistent growth over the past year is a direct result of our unique, agile methodology," said Scott Webb, president of Avionos. "As many industries undergo digital transformation the buying experience is changing, which means businesses need to get their ideas to market much more quickly. Organizations are moving toward outcomes-based purchasing services, in which transactions will be based on ability to produce a result."
Avionos is a new breed of digital solutions providers whose outcomes-based approach creates digital experiences in a fraction of the time and cost. Avionos' agile and collaborative process breaks down organizational silos between marketing, sales, and customer care. By deploying a cross-functional team of experts and focusing on deployment models based upon multiple agile releases, Avionos quickly brings solutions to market, making continuous improvements in order to provide an informed and effective connected customer experience.
"Mature, cloud-based solutions pave the way for a new service delivery model that is implemented iteratively, producing results quickly and adapting priorities and tactics based on real-time feedback," said Webb. "For example, Avionos launched Kellogg's Bear Naked Custom Granola direct-to-consumer eCommerce solution in just four months. This shorter timeline enabled them to achieve measurable business outcomes quickly, while making improvements based on customer sentiment."
Avionos works across multiple domains with a single delivery and is able to provide a different approach than what a big firm will bring, focused on minimum viable products that are nurtured and iterated based on customer feedback. Partnerships include notable brands such as Nexeo Solutions, Kellogg's, Plantronics, Citrix Systems, and American Medical Association as well as solution providers Salesforce, Adobe, CloudCraze and Acquia.
To learn more about Avionos visit, http://www.avionos.com.
About Avionos
Avionos is the digital services and solutions firm that delivers connected customer engagement and extends the brand promise beyond traditional expectations. Avionos brings together marketing, sales, and customer care to drive unparalleled business outcomes via connected and cloud technologies working with clients such as Kellogg's, Plantronics, Nexeo Solutions, and the American Medical Association.