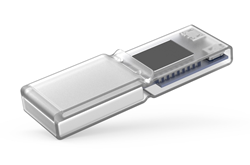 Smart 3D Models for Real Interactions.
Singapore and Ilmenau (PRWEB) March 01, 2017
3D.IM (Research Talent Ltd), an innovative supplier of interaction controllers, and intelligentgraphics GmbH, a leading provider of smart 3D data for visual e-commerce/CPQ (Configure Price Quote) applications, are now cooperating in order to provide real-time online interactions to virtual products.
The expected huge uptake in MR, AR and VR will go beyond entertainment and gaming, and find its ways into e-commerce applications. The virtual representation of real-world products in the context of e-commerce will include authentic visual and commercial properties extended with the ultra-realistic modelling of interactive behaviour. In traditional mobile and web solutions, such behaviour was controlled by mouse and touch events. In Virtual Worlds, more advanced technology is needed to for such interaction to create a unique user experience. This is what 3D.IM and intelligentgraphics bring to reality with their unparalleled cooperation.
While intelligentgraphics provides such interactive, virtual products on an industrial scale, 3D.IM offers specialized hardware to detect movements of the users' hands in this application. In the scope of the announced strategic cooperation, virtual products and interaction hardware will be brought together in order to add real value to mixed, augmented and virtual reality.
An initial implementation is scheduled for Q2, 2017, concluding the ongoing pre-alpha testing.
About 3D.IM
3D.IM develops novel wireless solutions for mixed, augmented and virtual reality; input/output devices (wireless development platforms, super cheap, super small and smart dust); and cloud server (three.js and Unity 3D).
3D.IM explores client applications (Microsoft HoloLens) and plugins (WebGL, Unity 3D Web Player and Facebook Gameroom).
About intelligentgraphics
intelligentgraphics is a Germany-based company focussing on efficient creation of smart 3D data for visual e-commerce/CPQ applications in the field of MR, AR and VR, covering all product aspects from realistic appearance though interactions and animations to planning rules and behaviour.
intelligentgraphics provides a cloud-based tool chain for collaborative data creation and management that may connect to various CPQ systems/services on the one hand, and provide 3D data to different target environments like Mobile, Web, AR/VR and MR.
Contacts
To learn more about this cooperation, please contact
Zoltan Gelencser
Managing Partner
3D.IM (Research Talent Ltd)
20-22 Wenlock Road, London, N1 7GU, UK
Danmarksgatan 34, Kista, SE-16453, Sweden
30 Keppel Bay Drive, 098650, Singapore
Phone: +65 82 600 500
IM: +65 82 600 500
Web: http://3d.im
Email: pr(at)3d(dot)im
Dr. Ekkehard Beier, CEO
intelligentgraphics GmbH
Ehrenbergstr. 11, 98693 Ilmenau, Germany
Office: +49 3677 668251
Fax: +49 3677 668259
Web: http://www.intelligentgraphics.biz
Email: eb(at)intelligentgraphics(dot)biz
Trademarks
All trademarks credited to their respective owners.