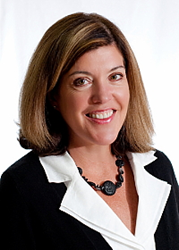 Avon, Ohio (PRWEB) February 28, 2017
Dr. Carolyn. B. Crowell and her associates, Drs. Charissa McCune and Maria Ramirez, who specialize in pediatric dentistry, are now accepting new patients in need of early orthodontic treatment with or without a referral. Dr. McCune is a respected and certified orthodontist in Avon, OH, who encourages parents to schedule consultations for their children in order to prevent future, more extensive orthodontic treatment in the future.
The shape and structure of a child's mouth, just as the rest of their body, have the potential to change as a child ages. At just two or three years old, Dr. McCune can recognize improper bites and work to minimize their effect in later years. From age two to age six, the doctors work to address issues such as the premature loss of primary teeth, underdeveloped dental arches and bad habits like thumb sucking. When these issues are properly managed, they can prevent major damage to the child's oral structure that would need to be taken care of at a later time.
When the principles of orthodontics are combined with pediatric dentistry at this early stage, the doctors are often provided a better idea of the types of treatment that will be required later. They may also have greater success in guiding the growth of the jaw to help accommodate newly emerging teeth that could cause greater crowding. Early treatment can allow an orthodontist, to improve a child's appearance before self-esteem issues become a problem.
Drs. Crowell, McCune and Ramirez believe that regular pediatric dentistry should always include evaluation by an orthodontist, for best results. Those who would like to learn more about early orthodontic treatment can call their cutting-edge dental practice at 440-934-0149.
About the Doctor
Dr. Carolyn B. Crowell, DMD & Associates is a dental practice offering pediatric dentistry and orthodontics to patients in Avon, Ohio. Dr. Carolyn B. Crowell is a pediatric dentist and a Diplomate of the American Board of Pediatric Dentistry as well as a Fellow of numerous organizations including the Academy of Pediatric Dentistry. Dr. Charissa McCune is an experienced orthodontist who is a member of the American Association of Orthodontics, among other prestigious dental organizations. Dr. Maria Ramirez is a pediatric dentist who specialized in Children's Dentistry at MetroHealth Medical Center Pediatric Dental Clinic in Cleveland. Drs. Crowell, McCune and Ramirez offer the latest in pediatric dentistry and orthodontics including laser dentistry in order to provide each patient experienced, comfortable and trusted care. To learn more about the doctors or the services they offer, visit their website at http://www.drcrowell.com or call (440) 934-0149 to schedule an appointment.