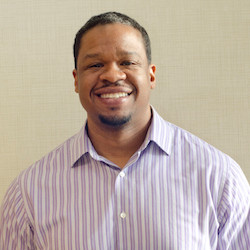 "I'm excited about joining forces with HealthSource because I know without a shadow of doubt I'm joining a championship team!"
Beaverton, OR (PRWEB) March 02, 2017
West Portland is about to get healthier.
A new HealthSource Chiropractic clinic opened at 3720 SW 141st Ave. Ste. 203, formally known as Cephus Chiropractic, and hopes to make its mark on the people of Beaverton by getting them out of pain and putting them on a path of incredible health.
As with all 300+ HealthSource clinics across the country, the location will feature the latest in chiropractic care, a room devoted entirely to rehabbing injuries using patented Progressive Rehab® techniques, and a Wellness program to keep patients living healthy the rest of their lives.
"This is our fifth clinic in the Portland area, which I think really shows our commitment to bringing real, quality care to this wonderful city," said HealthSource founder Dr. Chris Tomshack. "The people of Oregon deserve quality healthcare and that's what we're going to provide."
Dr. Maurice Cephus II, who will operate the clinic as HealthSource's newest franchisee after practicing independently for 11 years, said he's excited to be part of an organization that he called "larger than himself."
"I'm excited about joining forces with HealthSource because I know without a shadow of doubt I'm joining a championship team!" Dr. Cephus said. "I'm hoping that being apart of HealthSource will bring a level of care and an atmosphere of wellness that changes my patient's lives."
Since 2006, more than 8 million people have been treated by a HealthSource clinic, making HealthSource the world leader in chiropractic care.
"We like being able to make that impact in people's lives," said Tomshack. "Our goal since day one has always been to make patients the focus of health care. We want to get people back to doing the things they love, without pain. For that to happen, the patients have to be our focus in every decision we make as health care providers."
About HealthSource
At HealthSource, our clinics have gentle, caring chiropractors that work side-by-side with licensed massage therapists and progressive rehab specialists to get patients feeling better again, quickly. Chiropractic care is about whole body wellness. We not only focus on back pain, neck pain, headaches, sciatica, fibromyalgia and other common concerns, but also on prevention, wellness and nutrition. Spinal Decompression, a leading edge non-surgical and non-invasive technology, is available in many HealthSource clinics for patients with severe conditions.