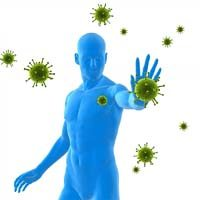 The use of immune checkpoint inhibitors for malignant mesothelioma is still largely questionable...
Raleigh, NC (PRWEB) March 01, 2017
Scientists in Salford, England are calling the use of immunotherapy drugs like tremelimumab "largely questionable" as stand-alone mesothelioma therapies. Their newly-published findings are the subject of a new article on the Surviving Mesothelioma website. Click here to read it now.
University of Salford researchers say tremelimumab, which blocks a protein called CTLA-4 on the surface of T lymphocytes, has too many problems with both safety and efficacy to be used as a single agent for pleural mesothelioma.
"More generally, the use of immune checkpoint inhibitors for malignant mesothelioma is still largely questionable and not supported by evidences," writes lead researcher Alice Guazzelli.
The findings appear to support other recent studies, including a 2015 meta-analysis of tremelimumab which concluded that the drug and others like it triggered too many "immune-related adverse events" in mesothelioma patients.
"Although some of the more recent studies of CTLA-4 inhibitors for mesothelioma have tempered some of the initial excitement, immunotherapy still holds a great deal of promise as part of a combination approach," says Alex Strauss, Managing Editor for Surviving Mesothelioma.
To read more about the new tremelimumab findings as well as a discussion of other up-and-coming immunotherapy drugs like Keytruda (pembrolizumab), see Immunotherapy for Pleural Mesothelioma: Does it Work?, now available on the Surviving Mesothelioma website.
Guazzelli, A, et al, "Anti-CTLA-4 therapy for malignant mesothelioma", March 2017, Immunotherapy, pp. 273-280, https://www.ncbi.nlm.nih.gov/pubmed/28231719
Thapa, B, et al, "Immunotherapy for malignant mesothelioma: reality check", October 2016, Expert Review of Anticancer Therapy, Epub ahead of print, http://www.tandfonline.com/doi/full/10.1080/14737140.2016.1241149
For more than a decade, Surviving Mesothelioma has brought readers the most important and groundbreaking news on the causes, diagnosis and treatment of malignant mesothelioma. All Surviving Mesothelioma news is gathered and reported directly from the peer-reviewed medical literature. Written for mesothelioma patients and their loved ones, Surviving Mesothelioma news helps families make more informed decisions.