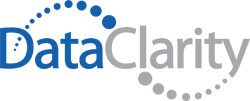 I am just thrilled with how quickly we are scaling with super-talented and hard-working team members who are bringing the deep skills and expertise critical to delivering the company's next wave of innovation in 2017
Raleigh, NC (PRWEB) March 01, 2017
DataClarity Corporation, a leader in analytic platform and application software, cloud and consulting services, announced today the opening of new offices in Romania and Ukraine. This investment enables DataClarity to dramatically expand its research, development, consulting, and support teams to accelerate both analytic platform and application software initiatives.
The new offices serve as strategic hubs for driving state of the art innovation focused on the company's DashInsight Analytic Platform and SmartBusiness Analytic Apps. By expanding beyond the company's well-established North American operations with offices in Bucharest and Lviv, DataClarity builds a global top performing organization employing the best and brightest capable of delivering world-class solutions and services to clients globally.
"These hubs are providing exciting new career opportunities for engineers, developers, designers, data scientists, and consultants who are seeking that unique growth opportunity where they can really impact outcomes", said Mark W Mueller, Managing Partner of DataClarity. "I am just thrilled with how quickly we are scaling with super-talented and hard-working team members who are bringing the deep skills and expertise critical to delivering the company's next wave of innovation in 2017", added Mueller. "Most of our people join the company knowing the days of showing up with unimproved non-integrated technology and a bus load of consultants are over – what clients really want are proven pre-built applications that can be seamlessly tailored for their business problem, data, and users, in weeks, not years.
About DataClarity Corporation
DataClarity empowers people to make decisions that maximize performance by transforming corporate data into actionable information through proven analytic platform and application software, cloud and consulting services. We respond to the individualized needs of every client by combining best-in-class software, applications and content, with certified technical and financial consultants who possess in-depth business and finance knowledge, industry best practices, and lessons learned from years of working with industry leading organizations globally.
With over 1,200 projects completed successfully since 1999, DataClarity's track record of success spans over 500 clients from the mid-market to the Fortune 500 in a broad spectrum of 15 different industries -- this success is based on a methodology and a project partnering approach where clients are actively engaged from the discovery phase to completion, with consistent knowledge transfer occurring throughout the project duration.
DataClarity Corporation is a privately held employee-owned company with offices and clients located throughout the entire continental United States and Europe.