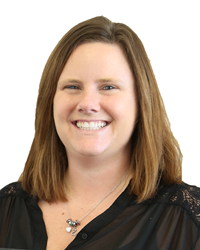 With our new simple approach to pricing, there is no figuring. One price gets the product to your door or job site.
Urbana, IA (PRWEB) March 01, 2017
EcoFoil, a leading manufacturer of reflective insulation supplies, is now offering free shipping on every order.
Launched Friday, the program applies only to standard ground shipping within the 48 contiguous United States. According to EcoFoil General Manager Tammy Karr, the move is intended to streamline the purchasing process for busy customers.
"With multiple tiers and calculating shipping, figuring pricing for a job can be overcomplicated," Karr said. "With our new simple approach to pricing, there is no figuring. One price gets the product to your door or job site."
All in-stock items remain eligible for expedited shipping, including 2 day guaranteed. Other options like next-day delivery and less-than-truckload shipments are also available.
As required by law, EcoFoil continues to charge sales tax on items shipped to Iowa and North Carolina, where the company has employees.
EcoFoil's product line features eco-friendly alternatives for builders, remodelers, and DIYers. Its radiant barrier insulation and bubble insulation products come in several variations and sizes to meet a wide range of uses.
EcoFoil products can be purchased online at EcoFoil.com and by calling 888-349-3645. Expert sales professionals can help guide customers through choosing the right products for their needs, as well as provide discounted price quotes for bulk quantities. Information on DIY projects can be found on the EcoFoil blog: blog.ecofoil.com.
###
About EcoFoil
EcoFoil is a leading supplier of radiant barrier and foil bubble insulation. Products are manufactured exclusively in the USA and Canada – we do not sell radiant barrier product imported from Asia. EcoFoil is a division of Clickstop, Inc., located in Urbana, Iowa. Clickstop was founded in 2005 as a manufacturer's representative and distributor of building materials to customers in the Midwest. The company now sells EcoFoil direct to customers in all 50 states and internationally through its website, EcoFoil.com. Clickstop has earned an A+ Rating from the Iowa division of the Better Business Bureau. For more information, visit EcoFoil.com.