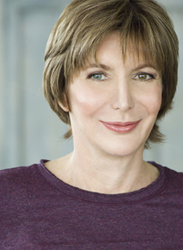 "Ellen's dedication to family law in the Tampa area is legendary."
TAMPA, Fla. (PRWEB) February 28, 2017
Givens Givens Sparks' senior attorney, Ellen Ostman, has entered her 31st year as a board certified attorney in marital and family law.
"Ellen's dedication to family law in the Tampa area is legendary," said Stann Givens, founding partner and attorney at Givens Givens Sparks. "Throughout her career she has represented thousands of clients with compassion and conviction."
In the courtroom, Ostman's expertise has led to her work on numerous high-profile cases, including some that have become the subject of made-for-TV movies. And as she relentlessly pursued the rights and needs of families throughout the years, she subsequently developed her professional endeavors into service positions. She served on the Board of Directors for The Spring, a shelter for abused and battered women and children, and was also a child-support hearing officer. In 1996, Ostman authored a book titled Dear Client that helps individuals and families understand the process of divorce.
Of the more than 100,000 attorneys in the state of Florida, and only a little more than 300 of those have earned board certification in marital and family law.
In order to qualify for certification, attorneys must have been in practice for at least five years, show substantial involvement in their legal field, pass a stringent examination, pass a series of peer review assessments, and participate in continued education in their area of law. Certification is a voluntary program for lawyers, approved by The Florida Supreme Court and administered by The Florida Bar, and was started in 1982 in order to assist the public in choosing suitable lawyers.
Givens Givens Sparks is a trial law firm representing individuals and their families in state and federal cases ranging from complex high net-worth divorce cases and personal injury/wrongful death actions, to commercial insurance litigation. With more than 135 years of combined professional experience, the Givens Givens Sparks team of lawyers is dedicated to the advocacy and protection of their clients and their families. To learn more about Givens Givens Sparks, please visit: http://www.givenssparks.com
###
Contact:
September Wilkerson
Givens Givens Sparks, PLLC
Mobile: (904) 563-4036
Office: (813) 251-6700
September(at)givenssparks(dot)com