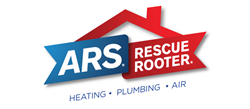 Memphis, TN (PRWEB) March 02, 2017
American Residential Services (ARS), a Memphis, Tenn. based, privately-held national provider of air conditioning, heating and plumbing services, was the "Medal of Honor" title sponsors to the First Annual Military Masquerade, benefitting the Alpha Omega Veterans Services (AOVS) in Memphis, TN. The fundraiser rose over $41,000, and all proceeds go back to AOVS.
The event was held on February 25, 2017, at Annesdale Mansion, and catering was provided by Chef Kelly English, along with a silent and live auction, complimentary cocktails, live music from the Sensations, and a special performance by Memphis Second Line Jazz Band. Attendees were encouraged to wear masks and truly celebrate as if Mardi Gras were in Memphis. Special attendees included Mayor Jim Strickland and Judge Bill Anderson, who received an award for Outstanding Service to Memphis Veterans.
"It is a privilege to be able to serve those who have selflessly served our country," says Dave Slott, ARS Co-Chief Executive Officer. "We have toured the Alpha Omega facility, met with the veteran clients, and are truly honored to be involved with this wonderful organization." The event was attended by approximately 200 guests, and AOVS has expressed much gratitude for their sponsors. "After 30 years of servicing over 10,000 homeless veterans in our area, I am elated that Alpha Omega had a celebration worthy of its endeavors," says Stephanie Beliles, Fundraising Chairman on the Board of Directors for AOVS. "The Military Masquerade supported the financial needs of this wonderful organization's growth, and we could not have accomplished this without ARS/Rescue Rooter and their support."
Veterans outreach initiatives are a top community outreach endeavor for ARS/Rescue Rooter. Sponsoring the Military Masquerade benefitting AOVS is one of several ways ARS is giving back to veterans in need. They are currently working in targeted markets alongside specific veterans' services agencies on a program called ARS Cares- an initiative that gives veterans in need a HVAC or hot water heater equipment and installation. In addition to giving away HVAC and water heater equipment and installation, ARS/Rescue Rooter employees in every branch across the country will be engaging in volunteer and civic opportunities geared towards veterans' services.
ABOUT AMERICAN RESIDENTIAL SERVICES: Based in Memphis, Tenn., privately-owned ARS operates a network of more than 70 locally-managed service centers in 22 states, with approximately 6,000 employees. The ARS network features industry-leading brands including, A.J. Perri, Aksarben ARS, Allgood, Andy's Statewide, ARS, Aspen Air Conditioning, Atlas Trillo, Beutler, Blue Dot, Brothers, Columbus Worthington Air, Conway Services, Efficient Attic Systems (EAS), Florida Home Air Conditioning, Green Star Home Services, McCarthy Services, Rescue Rooter/ Proserv, Rescue Rooter, RighTime Home Services, RS Andrews, The Irish Plumber, Unique Services, "Will" Fix It, and Yes! Air Conditioning and Plumbing. United by Exceptional Service®, the ARS / Rescue Rooter Network serves both residential and light commercial customers by providing heating, cooling, indoor air quality, plumbing, drain cleaning, sewer line, radiant barrier, insulation and ventilation services. Each location has a knowledgeable team of trained specialists, who have undergone rigorous drug testing and criminal background checks. Providing exceptional service and ensuring the highest standards of quality, ARS has the experience to do any job right – the first time, with all work fully guaranteed. Please visit ars.com for more information.
ABOUT ALPHA OMEGA VETERANS SERVICES: AOVS is a 50l(c)(3) nonprofit charitable organization that helps homeless and disabled military veterans reintegrate into society by providing them with housing and other essential supportive services. Such services are specifically designed to meet each veteran's physical, social and psychological needs and to promote their health, security, happiness and usefulness in society. We seek to fight the staggering statistic that 22-23 veterans commit suicide daily. Since our humble beginnings in 1987, almost 10,000 veterans have graduated from our program. Visit alphaomegaveterans.org for more information.