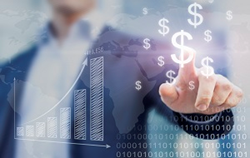 Boulder, Colo. (PRWEB) March 01, 2017
Enterprise Management Associates (EMA), a leading IT and data management research and consulting firm, today announced it will host a webinar titled "How Businesses use Big Data to Impact the Bottom Line" featuring John L. Myers, managing research director of business intelligence and data warehousing at EMA, and Steve Sarsfield, product marketing manager at Vertica.
Getting business stakeholders to take advantage of a big data environment to influence top line revenue, bottom costs and overall business margins can be a daunting task. Business stakeholders often don't care where the customer or product information comes from. They only care that they can use that information in a timely fashion to impact customer experience, marketing efforts and improve business models. Doing so often requires the information be available to them via their favorite analytical tools. This information also needs to be available to a wide audience and in the response timeframes that business stakeholders are accustomed to.
During this webinar, Myers and Sarsfield will discuss how business stakeholders make the most of information from their big data environments and the requirements those stakeholders have to turn big data into business impact. Using information from EMA's recent big data end-user research study, data from Vertica's recent benchmarks on SQL on Hadoop and firsthand customer experiences, attendees will learn:

Use cases where end users around the world are using big data in their organizations
How maturity with big data strategies impact why and how business stakeholders use information from their big data environments
How Vertica empowers the use of information from big data environments
The webinar is Tuesday, March 14 at 1:00 p.m. Eastern. Those who wish to attend can register at: http://research.enterprisemanagement.com/how-businesses-use-big-data-to-impact-the-bottom-line-pr.html
About EMA
Founded in 1996, EMA is a leading industry analyst firm that specializes in providing deep insight across the full spectrum of IT and data management technologies. EMA analysts leverage a unique combination of practical experience, insight into industry best practices, and in-depth knowledge of current and planned vendor solutions to help their clients achieve their goals. Learn more about EMA research, analysis, and consulting services for enterprise line of business users, IT professionals and IT vendors at http://www.enterprisemanagement.com or blogs.enterprisemanagement.com.