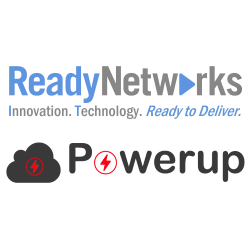 This collaboration will strengthen our overall services and delivery arm. It also enables us to be a global leader in cloud and big data.
Chicago, Illinois (PRWEB) March 01, 2017
ReadyNetworks, a premier managed services provider in North America, announced its joint venture with Powerupcloud Technologies, a global leader in delivering cloud and big data solutions on leading cloud platforms like Amazon Web Services and Microsoft Azure. This alliance will enable ReadyNetworks to expand on their current Microsoft Azure partnership and add AWS as a part of their robust cloud offerings. This joint venture combines strengths from both organizations to provide top notch consulting and support services on Amazon Web Services for the North American market. It also combines the global resources and expertise of ReadyNetworks, and Powerupcloud.
ReadyNetworks currently operates out of Chicago IL, Spain, and the U.A.E., and maintains an exclusive business relationship with industry leading IT distributor Ingram Micro Inc. Powerupcloud operates out of India, Singapore, and the Netherlands. This new alliance will position the joint venture as Global Advanced Consulting Partner of AWS which will allow AWS cloud delivery to clients in the North American market. ReadyNetworks is excited to take on the additional resources through added head count and expertise of 80 associates from Powerupcloud which will only help to deliver the finest AWS cloud services.
Siva Surendira, Powerupcloud's Founder & CEO said, "We are excited to work with the ReadyNetworks team out of Chicago who have made a name for themselves as a leading managed services provider in the North American market. With their expertise in technology services, market reach and growing relationship with Ingram Micro, we are confident that this alliance will allow us to expand our footprint into North America."
Sam Barhoumeh, ReadyNetworks Founder and Managing Director said, "This collaboration will strengthen our overall services and delivery arm. It also enables us to be a global leader in cloud and big data especially since AWS is leading that charge. This agreement represents each organization's strong commitment to provide customers with a single source for the best in Amazon Web Services and other cloud technologies."
Amazon Web Services is the leader in cloud computing services. Being an AWS Advanced Consulting Partner, Powerupcloud brings in high-level of expertise including technical professional accreditations, business professional accreditations, associate & professional level certifications and business-level support backed by AWS. All of these benefits will now be available to ReadyNetworks existing and future clients in North American market.
About ReadyNetworks
Founded nearly a decade ago ReadyNetworks is a leader in IT services, support, security and management. Specializing in IoT, Security and Cloud, ReadyNetworks offers 24/7/365 support and consulting to small-medium business in North America. ReadyNetworks maintains an exclusive distribution relationship with Ingram Micro to maximize its business resources and ensure customers have access to the widest and deepest portfolio of technology solutions and services.
About Powerupcloud
Powerupcloud is an enterprise class cloud and big data consulting company. Founded in 2015, Powerupcloud is one of the fastest growing cloud companies helping several Fortune 500 companies, small-medium businesses and fast-growing funded startups in the APAC market. Powerupcloud is also a leader in providing Artificial Intelligence solutions through its Enterprise Chatbot platform – IRA.AI. Powerupcloud also helps several large enterprise businesses run highly effective marketing campaigns through its Intelligent Campaign platform – Recomind.co