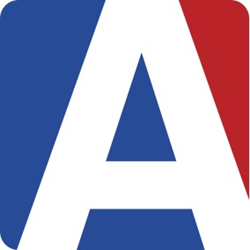 "With the commitment from both companies for tighter and deeper integration to come, we are excited for our mutual client experience." Brent Lloyd, Aeries Vice President of Operations
Anaheim, CA (PRWEB) March 02, 2017
Executives from Instructure met at the Aeries headquarters in late February to discuss additional efforts to enhance the client experience for both products. This collaboration led to the induction of Aeries into the Canvas by Instructure Partnership Program.
This first step in committing to a growing relationship between both companies lends to the Aeries mission of making software that is easy-to-use, comprehensive, and collaborative. The dedication by both companies to approach learning from the classroom made the partnership an easy choice. An announcement will be made at the Aeries Users' Conference on March 5-7, 2017 in Ontario, California, and additional collaborative efforts will be discussed at the Canvas LMS break-out session and Aeries Visions for the Future session.
"By partnering with like-minded – and, even better, divergently-minded – partners, who are equally committed to learning, innovation, and technology, we are happy to invite Aeries into the Partnership Program," said Melissa Loble, Vice President Of Platform and Partnerships at Instructure. This partnership brings districts using Aeries SIS a new option for LMS integration, leading to a more cohesive experience for teachers.