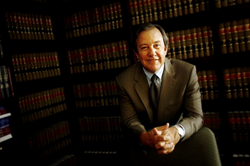 Mr Berry was forthcoming & Honest With me Right from The beginning.. He worked hard With the State to Get me a "Fair" Deal.
NAPLES, FL (PRWEB) March 03, 2017
Having served the Southwest Florida area as a criminal defense attorney for the past three decades, Jerry Berry is proud to be named a "Legal Leader" by Florida Trend Magazine. Mr. Berry has earned an impressive list of awards serving the people of Florida, and in reading through the titles and descriptions of these accolades, a pattern emerges: Mr. Berry is repeatedly recognized for holding himself to the highest personal and professional ethics, and he is additionally acknowledged for providing the very best in client care.
The NPR podcast Serial first drew public attention to The Innocence Project, an organization that takes cases pro-bono and uses DNA evidence to exonerate the wrongly convicted. In Naples, Florida, Jerry Berry is the chair elect of the local Innocence Project, and has been defending the wrongly accused in private practice since 1984. This is just one of the many acts that sets Mr. Berry apart from other criminal defense lawyers in Florida.
Mr. Berry's client base ranges from individuals who have been charged with DUIs all the way to high-profile murder cases. Regardless of the crimes of which they stand accused, his clients say it's Mr. Berry's experience, careful attention to detail, and prompt communication that really sets them at ease. "Going through this process is scary. It's stressful. You want to feel like there's somebody in your corner who is going to give you everything they have," said one of his clients. "Mr. Berry believed in my case. The whole way through, I knew my side of the story was going to be heard."
About: Jerry Berry is a Florida Bar board-certified criminal trial lawyer and has served Florida's legal community for over 30 years. Mr. Berry holds AV-Rated® status from Martindale-Hubbell® peer-review ratings, which is the highest recognition an attorney can receive for excellence in practice and ethics.
To learn more, visit his website: http://www.jerryberrylaw.com.