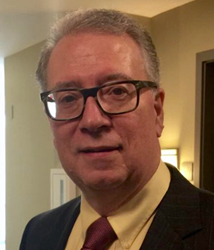 I knew EpiCenter was the kind of company I wanted to be with--a company focused on the customer and solutions.
Westfield, MA (PRWEB) March 02, 2017
EpiCenter, a leading authorized partner of Epicor Software that blends its manufacturing history with deep Epicor software expertise to empower clients to compete at top levels, announced today the hiring of Keith Reali. In his new role as Epicor consultant, Reali will assist companies in implementing and upgrading their Epicor systems to get the most out of their software, utilizing it fully for maximum business results.
First an Epicor consultant and then the general manager of a company that utilized the software, Reali led the organization from post-bankruptcy status to a 200% return on investment to the owner just five years later. His area of expertise is financial accounting, specifically cost accounting, and the different ways of looking at product cost and enterprise resource planning (ERP) to lower those costs.
"I'm thrilled that we were able to hire Keith," says EpiCenter CEO Jeff Glaze. "To his deep understanding of the software he adds an ability to view operations and processes from a business person's perspective. He's the kind of person you want managing organizational change and he'll be invaluable to our clients."
Reali's father was a business owner, as was Jeff Glaze's, and both men draw upon a lifetime of hard work and integrity. "I had heard only good things about EpiCenter in the field," says Keith Reali. "After speaking with Jeff Glaze, I could sense the commitment he had to his customers and I knew that was the kind of company I wanted to be with—a company focused on the customer and solutions."