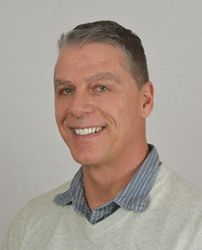 TruBlue offers affordable, convenient and high-quality services that allow you to spend your time doing the things you love instead of worrying about your to-do list.
Wakefield, MA (PRWEB) March 01, 2017
After a career in retail, James Puopolo was ready for change. He knew he wanted to do something different, but he also wanted to be able to pull from his customer service skills while working with people in a way that made a positive impact on their lives. Now James Puopolo is proud to announce the grand opening of his new business, TruBlue of Wakefield.
TruBlue specializes in providing handyman services, maid and cleaning services, lawn care, emergency repairs, seasonal projects, a senior accessibility program, a home watch program and more. TruBlue also partners with home owners and realtors to get homes ready to sell, prepare new homes for move in, complete home inspection punch lists and ready rental properties for new tenants. TruBlue of Wakefield serves Wakefield, Lynnfield, Melrose, Stoneham, Peabody, Saugus, Reading, North Reading and the surrounding areas.
"TruBlue offers affordable, convenient and high-quality services that allow you to spend your time doing the things you love instead of worrying about your to-do list. For me, that's what it all comes down to. TruBlue gives you your time back – and not just because we can do the work, which is true – but also because you only have to make one call and you can trust that we'll be dependable and on time, every time," Puopolo said.
Puopolo has a corporate retail background and spent his career in retail management. His most recent position put him in charge of the shops at Logan International Airport, which meant he was basically on call from 5am to 1am every day. With a wife, two kids and two dogs, Puopolo knew he was ready for a change. That's when he started thinking about franchising and decided to call friend, mentor and former boss Tim Diemont, who owns a TruBlue franchise in Virginia.
"From the moment I heard Tim's voice, I knew things must be going well. He just sounded happy. Retail can be exhausting and it really wears you down – Tim sounded different. I asked him for more information about TruBlue and for feedback about the company and, as I learned more, I found myself wishing Tim's franchise was in Wakefield so I could hire him to take care of all of my home care needs. The one call does it all, worry-free approach TruBlue takes is something, as a consumer, I knew I'd want in my life. That's when I asked if I could come to Virginia to check out his business and I loved the concept," Puopolo said.
For Puopolo, the excitement over opening TruBlue isn't just about becoming an entrepreneur and providing a service he knows people want and need. He's also looking forward to becoming a trusted community partner and a company his clients will want to tell their friends and families about.
"I understand that working with contractors – or sometimes even finding a contractor – can be a struggle. We are a new, locally owned and operated small business, but we're also backed by a national company with a strong reputation and years of experience, which I think gives people additional peace of mind," Puopolo said.
All TruBlue franchises are fully insured and bonded and all employees are background checked. To learn more about TruBlue of Wakefield, call (857)206-2947, email JPuopolo(at)TruBlueHouseCare(dot)com or visit http://www.TruBlueWakefield.com.
About TruBlue Total House Care
TruBlue Total House Care provides one convenient and affordable solution for all your house care needs – inside and out. TruBlue's services include house cleaning, household repairs, yard work, emergency repairs and seasonal work, all handled by a personal House Care Manager. These affordable services are available year-round and customized to meet your needs and budget. TruBlue strives to provide affordable, worry-free living for seniors and hassle-free living for busy adults with the goal of eliminating the worries, hassles and headaches of home maintenance by providing full-service, trustworthy house care services to fit any budget.