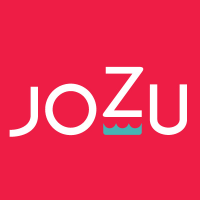 The Caribbean (PRWEB) March 02, 2017
JOZU for Women, Inc., one of the first "women's only" portals making it safer and better for women to travel, today announced that it is officially endorsing International Women's Day. To honor this day, JOZU for Women will address one of the most alarming issues impacting women and girls around the globe – human trafficking. While trafficking can impact any gender, women and girls are overwhelmingly the majority of victims in this area, and that is why JOZU for Women has created an innovative platform that significantly improves the safety and protection of women while they travel.
"While some International Women's Day activities will focus on diversity and inclusion, which is an important issue, I really wanted to address a more serious issue that is still impacting so many women and girls around the globe," said Stephenie Rodriguez, CEO and founder of JOZU for Women. Women are a silent majority in travel and female travellers can be a major target for human trafficking crimes, and that's why it's important to empower women with the tools they need to travel better and safer."
Making women even more vulnerable while they travel is the fact that more women are now traveling solo than ever before. While statistics are limited, an estimated 32 million single American women traveled at least once in the last year, according to the Travel Industry Association – many of whom may have traveled alone.
The good news is there are now new tech solutions in the marketplace making it safer for women to travel and avoid the dangers of tourist crimes like human trafficking. One such tech tool is JOZU for Women.
Recognizing the growing frustrations and travel concerns that women have with booking hotels, restaurants and other amenities that seem to look great online – only to arrive at their destinations and discover their selections were actually unsafe, unclean or simply did not live up to their expectations – JOZU for Women was born.
JOZU for Women is a "women's only" online portal that helps women explore, research and connect to destinations using a unique algorithm called JENI. The gender-exclusive online community was created by women for women as a safe and trusted environment wherein women can transparently review and share information without fear of deception or exploitation. JOZU's moderators and community managers serve as facilitators and JENI helps connect the seeker to the specialist.
JOZU for Women has an integrated technology layer for identifying and doing gender verification that unlocks a more robust experience for the female member. Once verified, a user then completes their profile with important information like countries visited, continents explored and their preferred travel topics. This allows women to view and vet someone by their open profile in the platform's community space. There is no other platform that does an extreme screening process for vetting identities so that users are able to know exactly whom they are taking advice from and giving it to in a trusted and secure environment. Furthermore, the platform delivers proprietary real-time safety ratings about destination, hotels, and excursions.
So now instead of women having to wonder if the hotel they selected online was in an unsafe neighborhood, they can gather these insights in advance before booking. In addition, with JOZU for Women, women can avoid uncomfortable situations like being seated next to a man on an airplane that makes them feel uneasy, or, visiting a restaurant commonly frequented by unsavory clientele.
To learn more about JOZU for Women, visit http://www.jozuforwomen.com. To gain more insights on the safety tips for women on the topic of human trafficking, please email the PR contact below for booking.