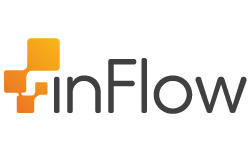 inFlow has provided a simple and easy to use solution to manage our inventory.
Canton, Michigan (PRWEB) March 02, 2017
Energy International's ESD certified repair lab has over 700 unique spare parts including belts, rollers, nuts, bolts, and more. All the parts need to be organized and managed to ensure that parts are always available, ordered on time, and logistically accounted for during their usage cycle. inFlow is used to help them accomplish this efficiently.
"inFlow has provided a simple and easy to use solution to manage our inventory," said Chadi Farran, Program manager for Energy International Corporation.
About Energy International Corporation
Energy International specializes in end-to-end service integration, project management & contracting for city-wide parking and public transportation infrastructure development.
Our highly skilled professionals study the requirements of each individual city transportation authority and provide tailor-made and discrete e-Ticketing and paper ticketing solutions that best meet the needs and requirements of the city.
We also provide ticket vending machines, electronic validators, inspection terminals, ticket office machines, fare collection gates and all other devices such as the back-end computer systems required to complement a modern and evolving fare collection system for public transportation.
More information at http://www.energypark.ae
Contact Energy International Corporation
Chadi Farran
chadi(dot)farran(at)energypark(dot)ae
+971509115657
Energy International Corporation
http://www.energypark.ae
About Archon Systems
Archon Systems creates software to help small businesses.
Their flagship product, inFlow Inventory, offers all the powerful features and reporting expected in inventory software along with an intuitive and easy to use interface.
In addition to keeping track of inventory, inFlow creates reports, purchase and sales orders, quotes, invoices and shipping documents to help keep business owners professional, knowledgeable and productive.
You can learn more about inFlow Inventory at http://www.inflowinventory.com