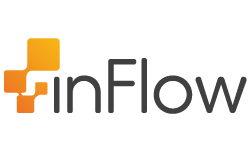 InFlow has helped our suppliers realize we are working to the be the best in the business for selling corvette parts
(PRWEB) March 30, 2017
VetteParts USA offers spare parts for Corvette car models produced between 1954 to 2013. As a parts business, they required a comprehensive system for inventory management.
Other requirements included having up to date information on costs and a paper trail which could track which corvette parts that are coming in and out. Inventory that VetteParts offers include everything from brakes, transmissions, shifters, batteries, exhaust systems and even small items such as decals.
"InFlow has helped our suppliers realize we are working to the be the best in the business for selling corvette parts" said David Weaver, owner of VetteParts USA.
About VetteParts USA
VetteParts USA serves anyone who owns a Corvette who needs replacement parts for any model manufactured between 1954 to 2013 models.
CPARTSOFVA(at)GMAIL(dot)COM
757-746-8441
Corvettes Of Va Inc
VETTEPARTSUSA.COM
About Archon Systems Inc.
Archon Systems creates software to help small businesses.
Their flagship product, inFlow Inventory makes it easy for business owners to use powerful inventory software to help grow their business.
In addition to keeping track of inventory, inFlow creates reports, purchase and sales orders, quotes, invoices and shipping documents to help keep business owners professional, knowledgeable and productive.
You can learn more about inFlow Inventory at http://www.inflowinventory.com