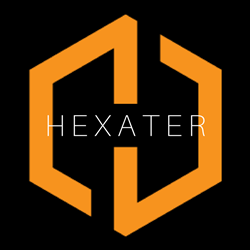 Valencia, California (PRWEB) March 02, 2017
WE POURED OVER $1,000,000 INTO A MARKETPLACE OF PURPOSE-BUILT THEMES
During the last year and a half, Rapid Crush, Inc. has invested over $1,000,000 of resources into a brand new WordPress theme marketplace. HEXATER is more than just a collection of premium WordPress themes. Every HEXATER theme incorporates modern web and persuasion techniques, i18n integration (translation ready), child theme included, SEO friendly and easy customization.
"Our themes are optimized down to the last bit and load insanely fast... in fact, you'll have trouble believing it's WordPress. Even if you use shared hosting where running WordPress with one of those huge themes would slow your site down to a crawl... not so with our themes." said Jason Fladlien, Chief Strategy Officer, Rapid Crush.
"By the way, it's been proven that faster site load times lead to more conversions and is a very powerful SEO factor... so you can expect more traffic and more sales as a direct result of using a Hexater theme." said Wilson Mattos, Chief Operations Officer, Rapid Crush.
"At any point during the 30 days following your investment, if you don't feel 100% satisfied with your Hexater WordPress theme, just hit up our support for a quick, no questions asked, refund." said Doland White, President/CEO, Rapid Crush.
AVAILABILITY
HEXATER is available globally. Interested parties can visit http://www.hexater.com/special/premium-theme/ to ensure they receive an opportunity to enjoy a HEXATER theme at a discounted price through March 3, 2017. Post March 3, 2017 regular pricing and license structure resume.
ABOUT HEXATER
HEXATER is a member of the Rapid Crush, Inc. family of companies and products. Rapid Crush, Inc. was founded in 2011 by Jason Fladlien and Wilson Mattos and is based in Valencia, California (just North of Los Angeles). Rapid Crush provides streamlined services and top notch education in digital marketing. Rapid Crush helps drive annual seller sales volume that now exceeds $125 Million in over 20 countries. With teams on every continent (except Antarctica), the sun never sets on Rapid Crush.
Contact
Rapid Crush, Inc.
marketing(at)rapidcrush(dot)com