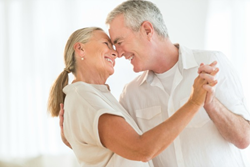 Implementing these seven practical tips now will help you get ready for a retirement you can afford – and enjoy.
Libertyville, IL (PRWEB) March 02, 2017
Marian Schaffer, Principal and Founder of Southeast Discovery, a real estate consulting firm specializing in guiding Baby Boomers with their real estate needs in the niche markets of retirement relocation and second homes in the Southeast region, recently shared seven tips for preparing for a financially successful retirement.
"As a financial advisor for over a decade prior to starting Southeast Discovery, I always underscore to clients the importance of not financially stretching themselves when it comes to their real estate purchase, especially if this is their home heading into retirement," Schaffer said. "This is a time to enjoy life without the burden of buying a home that is more than they need, more than they can manage, or more than they can truly afford."
According to Schaffer, implementing the following seven actions will help people prepare for a financially successful retirement:
#1: Become debt free. "Don't make purchases that you can't pay cash for, especially as you get closer to your target retirement date," Schaffer said. As Schaffer pointed out, many people don't have adequate retirement funds because they haven't curbed spending in the years leading up to their desired retirement date, leaving them in debt once they're no longer working.
#2: Own your home mortgage free. "Most people take a mortgage when purchasing a home during their earning years because one, interest rates have been very low in recent years so borrowing money has been cheap. And two, there are tax advantages to having a mortgage during one's peak earning years rather than paying cash," Schaffer pointed out. "But as real estate buyers move into retirement, their peak earning years are typically behind them, therefore, the tax advantage of having a mortgage may no longer hold true. Owning a home outright in retirement can provide great peace of mind and, it provides better monthly cash flow for other monthly expenses outside of housing."
#3: Retirement savings should be equal to 10x your annual earnings. "According to Fidelity Investments, retirees should have 10 times their current salary by the time they're 67," said Schaffer. A few ways to save include: automating your savings, especially if you can do so through an employer-sponsored or individual 401(k) plan, but traditional IRAs or Roth IRAs are also good ways to save; pay off credit card debt every month; do everything you can to minimize current debt; and live within your means, which includes having an emergency fund set aside for unexpected expenses.
#4: Consider having a part time job during your retirement. "Some people work in retirement because they need the money to pay their bills, or just want additional spending money," said Schaffer. "But the benefits of working in retirement go beyond earning extra money. A part-time job will get you out of the house and keep you productive, help you stay mentally and physically active, and give you opportunities to socialize, all of which bode well for increased health and vitality. And that could mean fewer medical bills."
#5: Live on a mindful budget. "If you can save some of your monthly income in retirement, do it," said Schaffer. "People are living longer today, so it's important not to outlive your retirement savings. Housing, transportation, food, medical, and entertainment expenses comprise 75 percent of the average retiree's budget, so if you can save in any of those areas, do so."
#6: Invest wisely. "Even when you're retired, not all of your investable assets should be in fixed income," according to Schaffer. "Talk with your financial advisor about how to stay ahead of inflation with a portion of your investable assets."
#7: Take care of what you have. "This pertains to your home, your autos and your health," said Schaffer. "The better shape your home, car and body are in – the less you'll be spending on repairs – and doctors' visits. And as best you can, put strategies in place to account for life's curveballs, such as high medical bills, expenses for long-term care, poor health – all of which can be mitigated at least somewhat if you take care of what you have now."
If you're considering relocating to the Southeast but don't know how or where to start your search, we can help. We've been working with clients to find the right area and community to call home in the Southeast for over a decade. Feel free to complete our complimentary online questionnaire here and we'll send you feedback on the best areas and specific communities that may be just right for you.
About Southeast Discovery
Since 2004, Southeast Discovery has been a trusted resource for candid information and insight on communities, developments, and general real estate in the Southeast. Through its highly-ranked web portal, newsletter and blog and its one-on-one work with clients, Southeast Discovery helps buyers actively looking for a retirement or second home in the Southeast navigate the process of identifying the right area and community for their needs. To learn more, visit http://www.southeastdiscovery.com/