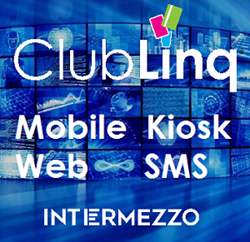 Is there enough mobile strategy in your marketing plan?
Las Vegas, Nevada (PRWEB) March 02, 2017
Intermezzo, Inc. announced it had engaged the professional services of Stephen A. Crystal, ESQ. In addition to his investment, Crystal brings advisory and consultancy services for sales, operations and business strategy.
For the last 25 years, Mr. Crystal's professional roles have included attorney, investor, casino owner, elected official, counselor, and financial advisor. He brings the depth and breadth of this background to his clients, business partners, and fellow investors in both public and private companies. Stephen invests, advises, consults, and represents gaming clients worldwide in various casino development, interactive gaming, and gaming technology endeavors. For more information visit http://www.stephenacrystalesq.com
"I am excited to be involved with one of the industry's leading providers of gaming technology solutions as Intermezzo continues to advance their business and operations strategies"' said Stephen Crystal. "'I am hoping my 25 years in gaming, and business development experience will compliment an outstanding management team at Intermezzo."
"'Mr. Crystal is a welcome and exciting addition to our organization."' said Jeff Baldi, President, and CEO of Intermezzo. "Stephen's extensive experience in the emerging sectors, of both gaming and technology makes him a valuable asset to our company's growth and business development initiatives."
About Intermezzo, Inc.
Incorporated in Nevada, Intermezzo, Inc. develops clever apps & custom solutions for the casino industry. Utilizing the award-winning ClubLinq® platform, our solutions enable casinos to engage their patrons through enterprise integration of Casino Accounting POS, PMS, CRM and Casino Management Systems with Microsoft.Net Loyalty Portals, Guest Kiosks, Native Mobile Apps and targeted, programmable SMS/Push. Intermezzo offers a full suite of professional and marketing services to support our software solutions.
For more information, visit clublinq.com or contact Dave Halabuk, Vice President and CMO at dave@intermezzo-inc.com or 702.761.4639.