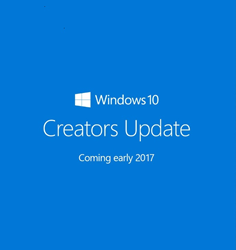 Windows 10 is the proven path to increased productivity, collaboration and data security for business.
(PRWEB) March 02, 2017
A NYC area IT consultant and MSP presents a range of creative, productivity and security enhancements in the Microsoft Windows 10 Creators Update, soon to be released. Potential benefits to business users are outlined and discussed.
In a new article on the eMazzanti Technologies website, the company lists several new features of the popular Windows 10 operating system that will be included in the Creator's Update scheduled for early this year.
"Windows 10 is the proven path to increased productivity, collaboration and data security for business," stated Jennifer Mazzanti, President, eMazzanti Technologies. "The Creators Update adds some cool and useful creative features to amplify those benefits."
Below are a few excerpts from the article, "Microsoft Packs Business-Friendly Features in Windows 10 Creators Update."
"Windows Capture 3D – Use your smartphone's camera to scan an object. Then, create a 3D model of the object that you can manipulate in Paint 3D. The applications for design, presentations and digital marketing are endless!"
"Threat detection and mitigation – Enhancements to Windows Defender ATP provide your business with additional tools to define custom alerts and remediate detected threats."
"Streamlined updates – Microsoft's UUP (Unified Update Platform) allows users to download only the parts of the software that have changed since the last version, effectively reducing the update size."
"Improved browsing – Additional Microsoft Edge enhancements include added stability, eBooks capability, and a tab preview bar that displays a visual preview of all your open tabs. Edge also now prefers HTML5 content, when available, and blocks Flash by default, thus improving security and performance."
Upgrading to Windows 10
As with all Windows 10 updates, the Creators Update will be available free to current Windows 10 users. Industry buzz anticipates a general release date in April. For those who have yet to upgrade to Windows 10, this new update provides a perfect opportunity to capitalize on improved performance, as well as new features for design and collaboration.
Upgrading to a new operating system for dozens or hundreds of users in a business environment can cost both time and money. For organizations ready to upgrade to Windows 10, eMazzanti Technologies can help them minimize the cost and potential risks and make the most of available features.
Related resource information:
CRN Recognizes eMazzanti Technologies for Excellence in Managed Cloud Services
Use Email Marketing Services to Extend Your Reach
About eMazzanti Technologies
eMazzanti's team of trained, certified IT experts rapidly deliver cloud and mobile solutions, multi-site implementations, 24×7 outsourced network management, remote monitoring and support to increase productivity, data security and revenue growth for clients ranging from law firms to high-end global retailers.
eMazzanti has made the Inc. 5000 list seven years running, is a 2015, 2013 and 2012 Microsoft Partner of the Year, 2016 NJ Business of the Year, 5X WatchGuard Partner of the Year and one of the TOP 200 U.S. Microsoft Partners! Contact: 1-866-362-9926, info(at)emazzanti(dot)net or http://www.emazzanti.net Twitter: @emazzanti Facebook: Facebook.com/emazzantitechnologies.