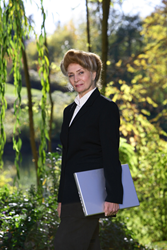 Grants Pass, OR (PRWEB) March 02, 2017
Date aired: February 14, 2017
Guest: Dr. Effie Chow
http://www.eastwestqi.com
Sharon Kleyne, the nation's foremost water advocate and host of the nationally syndicated The Sharon Kleyne Hour Power of Water, Global Climate Change and Your Health on Voice America, recently welcomed back a favorite guest and beloved colleague, Dr. Effie Chow. The multi-talented Chow, a Qigong Grand Master, Energy Healer, Acupuncturist, Author, International Speaker, Humanitarian, Futurist and Visionary, who returned to the air to talk with Kleyne about holistic healing and surviving cancer.
Sharon Kleyne and Chow agree that water must be at the core of new cancer research technology. "God is in the water," said Kleyne, "and through the water, God brought all the power of life onto planet earth." Chow noted that when there is too little water, disease runs amok. Kleyne encouraged more proactive education and honest reportage about cancer research and breakthroughs, but also more education about holistic alternatives that can supplement more conventional treatments. "Too many people are ignorant when it comes to the facts about cancer," said Kleyne.
Dr. Chow suggests that living a more holistic, calmer life, one closer to nature and better managing stress sometimes leads to cancer remission. "The western mindset," said Chow, "is focused on chemicals and surgery. It also sees cancer as an enemy, something we need to fight, but that can be negative," Chow continued. "When you fight something, it wants to fight you back." Chow follows a practice with her patients of drinking lots of water and a careful diet crafted to the individual, gentle, empathic touch, exercise and sound. "The cancer is always listening," said Chow. Studies in the last ten years at the Foundation for Women's Cancer, the recent groundbreaking Reiki study at UCLA, the Whitehall studies on civil servants in the United Kingdom and the annual commitments to study projects at more than 300 institutions by the National Center for Complementary and Alternative Medicine, among many other international studies and programs, overwhelmingly support Dr. Chow's holistic assertions that high stress/anger increases cortisol, which triggers and exacerbates physical disease (such as heart disease, diabetes and cancer, among many others). Kleyne, founder of Bio-Logic Aqua® Research Water Life Science®, referred to recent studies that show the holistic healing power of positive thinking and energy around cancer patients. She described how cancer patients surrounded by negative people and thoughts grew worse and worse, while patients surrounded with love and positive energy showed remarkable improvement.
"If your brain is at peace," Effie Chow said, "and your spirit is happy, your body will be healthier, too. But if you are housing emotional, physical and environmental stress, you are in great danger of activating the free radicals inside and waking up cancer cells." Chow also pointed out that cancer hates oxygenation because oxygen kills cancer cells. Cancer cells prefer and thrive on Co2 in addition to stress and diets heavy with starch and sugar. Cancer cells also hate water, so the more water you drink (at least 8 to 10 glasses a day) the better!
Summing up, Effie Chow and Sharon Kleyne agreed that the holistic approach of a healthy diet, non-confrontational exercise (such as Qigong, Yoga), proper breathing, stress reduction, positive energy and lots of water (8 to 10 glasses a day) provide cancer patients with promising holistic supplements to their treatment regime.. "All of us must wake up," said Kleyne, "and believe that we can take hold of our own treatments and find cures for cancer."