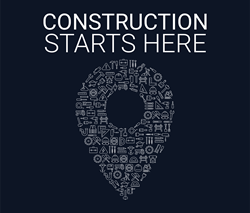 We are really excited to be exhibiting with our amazing partner STACK and to have the opportunity to work with AEM to broadcast our ConTechTrio podcast throughout the show. stated James Benham, CEO of JBKnowledge.
College Station, Texas (PRWEB) March 02, 2017
The final countdown has begun for the 2017 CONEXPO-CON/AGG international gathering next week of construction professionals that occurs once every three years in Las Vegas, Nevada. This year's convention will be held March 7th-11th at the Las Vegas Convention Center and will host over 2,500 exhibitors, including JBKnowledge and STACK Construction Technologies. This will be the first time both companies are participating in the show and are leading the construction tech presence in big ways.
JBKnowledge will be exhibiting alongside STACK Construction Technologies in South Hall #2, in the lower level, at booth #S65329. JBKnowledge is a premier provider of technology solutions for the construction and insurance industries and will be showcasing their products, SmartBid, a construction bid software for general and prime contractors and SmartInsight, an online global network for subcontractors.
JBKnowledge's solutions have proven to be imperative for streamlining communications and data between general contractors and subs. In addition, SmartBid and SmartInsight integrate with STACK, who is the leading estimating and takeoff software created by contractors for contractors. At the booth there will be live demos of all products, offering major product discounts for attendees and giving away numerous tech prizes including a 3D printer and drone. Attendees can hit the jackpot just by stopping by.
SmartBid, the construction industry's leading bid management software, helps tens of thousands of general contractors organize subcontractor data, send invitations to bid, share project documents and ultimately find the most qualified subcontractors for every project. Exclusive offers at the booth include a discount on a SmartBid annual subscription plus a STACK Takeoff subscription for general contractors.
SmartInsight is the fastest growing online construction network that helps subcontractors find construction projects, get industry visibility, make contractor connections and get scored. The booth will host live demos of the SmartInsight system and provide exclusive offers on risk analysis and financial benchmarking reports.
In addition, the ConTechTrio, A Construction Technology Podcast, will be broadcasting live all week live from AEM Booth #GL20401 in the Grand Lobby. The ConTechTrio includes JBKnowledge CEO, James Benham and co-hosts Rob McKinney the "ConAppGuru" and BIM/VDC Specialist Josh Bone. They will be interviewing representatives from Dewalt, Notevault, Rhumbix, Martin Bros, "Tech Experience" speaker Dave Turin, from Discovery Channel's TV series 'Gold Rush', and many more! Learn more about the podcast at jbknowledge.com/contechtrio.
Learn more about JBKnowledge's presence at the conference here: jbknowledge.com/vegas
About JBKnowledge, Inc
JBKnowledge develops technology solutions for construction and insurance. JBKnowledge is the maker of the SmartBid construction bid software, SmartCompliance certificate of insurance and compliance management software, SmartReality augmented and virtual reality mobile app for construction project visualization, and the SmartInsight construction network for searching, selecting and verifying contractors. JBKnowledge offers a range of professional services to help companies transform their technology solutions including: IT Staff Augmentation; Strategic Consulting; Enterprise Application and Software Development; Mobile and Wearable Applications; Research and Development Outsourcing; and BIM Services. JBKnowledge is based in Bryan/College Station, TX, and serves construction clients on an international basis. Learn more about their weekly construction tech podcast, ConTechTrio, and subscribe to receive industry tech updates at jbknowledge.com
Like us on Facebook, facebook.com/jbknowledge
Follow us on Twitter, twitter.com/jbknowledge
Connect on LinkedIn, linkedin.com/jbknowledge