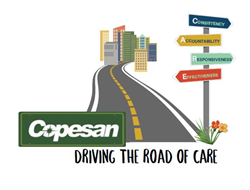 Chicago, IL (PRWEB) March 02, 2017
Bird-X participated in the 2017 Copesan Annual Partner Meeting in Orlando Florida, February 14th through 16th. For over 15 years, this annual conference has provided unique combinations of sponsorships, networking, and traditional trade show opportunities.
Tim Coughlin, a National Account Manager at Bird-X, has been in the Bird and Pest Control industry since 1984. He has been with Bird-X for three years. Coughlin says, "Bird-X is proud to have attended the Annual Copesan Meeting and Trade Show. Copesan is a partnership of the best local pest control operators in North America. Copesan specializes in providing solutions to the commercial, industrial and institutional markets. The opportunity to discuss bird control solutions was refreshing and a great honor."
Copesan is an industry leader in commercial pest management since 1958. With 100 degreed experts, the largest number of licensed commercial pest control operators, and leading in research for the pest control industry, Copesan is a great fit for Bird-X.
Bird-X, Inc. has spent over 50 years protecting public areas from over 60 bird-spread transmissible diseases. The leading international brand of humane bird control solutions, this Chicago-based company manufactures a complete line of unique bird control products, protecting the health of humans, wildlife, and the environment by deterring birds from unwanted areas without harming them.
For information on any of Bird-X's humane pest control products, please call customer service at (800) 662-5021.