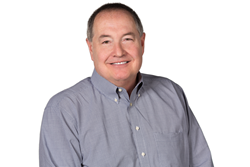 The entire Premium team is excited to have Chuck back on board to spearhead our exciting growth in the drug channel
St. Louis, MO (PRWEB) March 07, 2017
Premium Retail Services (Premium), a fast-growing retail strategy, merchandising, brand advocacy and support firm, has announced the appointment of Chuck Averkamp as VP, Strategic Accounts. Having previously been a part of the Premium team, retail drug channel veteran Averkamp will further strengthen Premium's results for clients.
Of the hire, President of Client Services Dick Doyle says, "The entire Premium team is excited to have Chuck back on board to spearhead our exciting growth in the drug channel. His industry expertise and prior Premium experience positions us to drive even more significant value for our retail and brand partners in the space."  
Averkamp worked as Vice President of Business Development for Premium from 2009 to 2013. Prior to rejoining Premium, he was Division Vice President with Advantage Sales and Marketing. At Advantage, he championed relationships of drug channel clients and lead retail synergy programs within the space.
In addition to his extensive experience in the drug channel, Averkamp has served on numerous advisory boards including Del Monte Foods, J.M. Smucker Co, SUPERVALU and many more.
About Premium:
Premium has been pioneering bold retail strategies, tools and technologies since 1985 with a single goal: to help our partners advance their industries and the lives of their consumers. 
Experts in strategy, merchandising, brand advocacy and support, we employ a tailored approach to answering each client's unique business needs. Together with our clients, we're inventing and leading a new era in retail, moving forward by moving beyond what's expected. 
Behind every decision. Premium.