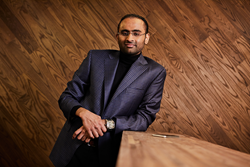 New York, New York (PRWEB) March 03, 2017
In a history making first, Chigurupati Technologies conducted human clinical trials to study the immediate impact of alcohol consumption on the DNA, as well as the protective properties exhibited by their alcohol industry disruptive NTX technology™ on it.
In multiple randomized, double-blind, placebo-controlled, crossover clinical trials (conducted with an effective sample size of over 140 subjects), it was discovered that alcohol starts impacting the DNA within 15 minutes of consumption, and showed significant damage within 2 hours.
It was also proved that NTX technology™, developed specifically to reduce the amount of alcohol induced stress on the body, offered significant protection on the DNA during the same time periods.
DNA damage, the focused endpoint of these clinical trials, were measured using the Comet Assay, (also called single cell gel electrophoresis), the most common method to measure DNA damage in individual cells.
"In some cases, the studies exhibited an increase in DNA damage by over 100%, and the protection by NTX technology™ by over 70% at the two hour timepoint," reported Harsha Chigurupati, Founder of Chigurupati Technologies.
Chigurupati and his team were not the first group to perform human trials to monitor the effects of alcohol damage on the body. An earlier trial had been conducted to determine the level of oxidative damage caused by alcohol consumption in two groups of people between the ages of 18 and 23. The goal was to monitor the oxidative damage caused by alcohol consumption within a younger, healthy subject group who consumed alcohol for a period of 48 hours, adverse from previous studies that were based on already damaged or diseased subjects.
One group drank an average of 1.5 liters of alcoholic beverages over the period of 48 hours, the second group did not consume any alcohol. Results of the study revealed that the alcohol-consuming group demonstrated twice as much oxidative damage to their cell membranes, compared with the group that did not drink.
Chigurupati wanted to shorten this time frame to a 2 hour windows, to better illuminate the real short term damage and effects that alcohol can have on the body. To do an in-depth analysis of the immediate harm to the body, it made sense to observe the short-term effects on DNA, which reflect a more immediate reaction to damage caused by alcohol consumption.
Multiple human clinical trials with an effective sample size of 150 subjects exhibited the short term damaging effects of alcohol and the protective properties of NTX Technology™. The trials were conducted in both India and the United States, and found that alcohol infused with NTX technology™ reduced damage and protected the liver from alcohol induced stress by up to 93%.
Chigurupati discovered an even more astonishing fact. Results showed an increase in alcohol induced oxidative stress on the body in as quickly as 15 minutes of consuming alcohol with DNA damage at 2 hours.
Damaged DNA can mutate into diseased cells, changing the epigenetic expression of the genes, as well as increasing the probability of other possible complications such as allergies or even cancer.
It took multiple PhDs over 10 years of research and development to introduce Chigurupati Technologies' NTX Technology™ to the market. NTX Technology™, is the patented blend of FDA approved ingredients that when infused into alcoholic beverages, renders them liver and DNA friendly, without affecting the experience of drinking alcohol.
Chigurupati and his group first began working on the concept of NTX Technology™ in 2006, finally unveiling his development in 2016 through a licensing partnership with Bellion Spirits, an American Spirits company pioneering a new category of liver and DNA friendly alcoholic beverages infused with NTX Technology™ deemed "Functional Spirits™".
The time, research and resources put into the trial were of both professional and personal importance to Harsha Chigurupati, to make a valuable contribution to understanding the effects of alcohol on the body and of course, to prove the validity and efficacy of his creation NTX Technology™.
"We completely understood the many complications of creating a safer way for consumers to enjoy alcohol," Chigurupati explained, "especially when the alcohol industry is monitored by so many regulatory organizations. That said, developing a smarter option to drinking alcohol, and understanding that over 2 billion people around the world consume spirits, validation of our technology was critical. It will improve the lives of all 2 billion people people. It is a small price for such a great development."
Chigurupati Technologies core mission is to develop additional technologies designed to improve consumers lives, reducing the impact of age accelerating elements in everyday living. These developments are then integrated into consumer goods, making the advancements available to the mainstream market.
"We invest our resources into developing technologies to aid in the evolution of mankind," Chigurupati says. "Making these advancements easily accessible and easy to use, ensures the true benefit to the consumer. If the consumer does not have to give up anything, or change how they interact with a product, yet has a smarter, safer option, why choose anything else?"
For more information on Chigurupati Technologies please visit: http://www.chigurupati.com
For more information on NTX Technology™ please visit: http://www.DrinkSmarter.com
For press appearances or interviews with Harsha Chigurupati please contact:
Kara A. Kenney
Vice President of Education and Communication
Chigurupati Technologies
E: kara.kenney(at)chigurupati(dot)com
T: 310.689.9178
#### #### ####
About:
Chigurupati Technologies is a research and development company dedicated to the development of innovative technologies that provide valuable health benefits through evolutionary consumer products. In 2006, Harsha Chigurupati, pharmaceutical executive, entrepreneur, and inventor, founded Chigurupati Technologies. His vision: to aid in the evolution of mankind, through the development of technologies that reduce and counter the impact of age accelerating environmental factors in our daily lives. Chigurupati Technologies leverages these disruptive technologies, implementing them into consumer products, ensuring mainstream access of these innovations to everyone. For information on Chigurupati Technologies visit: http://www.chigurupati.com/ .