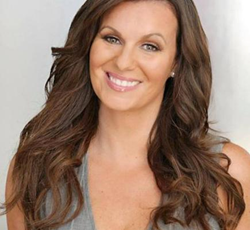 "I'm just happy this is all over, and now I can start rebuilding my reputation again." says Harvey-Jones.
Washington DC (PRWEB) March 09, 2017
March 6, 2017- The case against WNAV News Director and Reporter Raychel Harvey-Jones was dismissed earlier this month. Michael Todd Scott of Chesapeake Pile Driving made the allegations against Raychel Harvey-Jones. Scott was hired as a contractor to work on a home Harvey-Jones was renovating.
Case Number 03-K-16-004833JC was dismissed at the Baltimore Circuit Court on February 10th, 2017.
"The case was dismissed by the state due to lack of evidence," says Attorney Warren Brown.
""I'm just happy this is all over, and now I can start rebuilding my reputation again. My world has been turned upside down by this case. I have had a solid record for more than 15 years as a reporter and news anchor, and the bad publicity and humiliation that came with these charges (Case number 03-K-16-004833JC) is beyond destructive," says Raychel Harvey-Jones
According to court documents Harvey-Jones was accused of altering a court document and sending it to Michael Todd Scott. The allegation against Harvey-Jones was that she removed her name from legal paperwork and added the name of a former girlfriend of Todd. None of the claims were able to be substantiated, and court documents show because of the initial charges, Harvey-Jones lost her job.
According to court documents Michael Todd Scott also was known as Todd Scott or "Gator" of Chesapeake Pile Driving was hired by Harvey-Jones to carry out some grading work on her home. That work which was agreed to through a proposal was never completed. However, Scott was paid in full. Harvey-Jones informed Scott that she would file a grievance with the Maryland Home Improvement Commission (MHIC) if the work were not completed. It was after that conversation that Scott made the forgery claims.
According to court documents and the MHIC Scott is not licensed to work in the state of Maryland.
Harvey-Jones relocated back to Maryland several years ago after losing her husband. After launching a news station in Hagerstown Maryland and working as it's News Director and evening anchor she took a position at WRC in Washington DC. Harvey-Jones left her role at WRC May 2016 to head up the news department at WNAV radio in Annapolis.
Harvey-Jones recently joined the writing team at Ovation PR who have offices in Maryland, Washington DC, and California. Ovation and the all-female team are now working on various initiatives to raise awareness of women's issues for equality, standing up against violence, and reputation issues of being falsely accused.