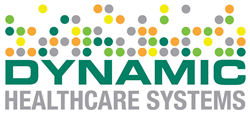 Utilizing one 837 v5010 file to bring claims into our system streamlines the submission process while improving both quality and performance
Irvine, CA (PRWEB) March 07, 2017
Dynamic Healthcare Systems, a leading provider of enterprise-wide solutions to health plans participating in Medicare Advantage, Managed Medicaid, and Marketplace programs, today announced an enhancement to its claims intake process that enables the intake of claims via a single industry standard 837 v5010 format. From this one claim, Dynamic is now able to create the CMS Medicare Advantage required encounter submissions for both the Risk Adjustment Processing System (RAPS) and the Encounter Data Processing System (EDPS). This enhanced capability reduces the risk of issues like data leakage and gaps or discrepancies in data that can occur when utilizing multiple intake processes, data sources, and formats. This approach also simplifies the claims extract process for Dynamic's health plan clients and enables easier comparison of data for revenue optimization.
"Encounter submissions have become more complex than ever due to CMS requiring health plans to make both RAPS and EDPS submissions and assigning multiple risk scores for each Medicare Advantage member," said Lonnie Hardin, Chief Operating Officer of Dynamic Healthcare Systems. "Utilizing one 837 v5010 file to bring claims into our system streamlines the submission process while improving both quality and performance," Hardin added.
Dynamic's robust solutions provide Medicare Advantage health plans with an enterprise-wide platform that enables a strong risk adjustment strategy ensuring maximum and accurate risk-adjusted payments. Dynamic's integrated software solutions are designed to ensure health plans meet the complex compliance and data processing requirements that the Centers for Medicare and Medicaid Services (CMS) establishes, monitors, and enforces. Dynamic's solutions integrate various sources of health plan and provider data to create a single view of a Plan's membership. This single view facilitates the delivery of high-quality managed care while helping health plans meet compliance and revenue management challenges.
About Dynamic Healthcare Systems
Dynamic Healthcare Systems provides enterprise-wide solutions to health plans participating in Medicare Advantage, Managed Medicaid, and Marketplace programs. Dynamic's solutions help its clients optimize plan revenue and quality through the utilization of Dynamic's rich analytics that identify areas for potential improvement, help maintain compliance through ongoing enhancements aligned with CMS regulations, and enhance operational efficiency through fully integrated solution utilizing a centralized database and integrated workflows. Headquartered in Irvine, California, the company offers comprehensive software solutions, managed services, and professional services. For more information, visit dynamichealthsys.com or call 949.333.4565.