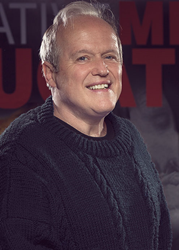 The only similarity is insignificant: both are rock songs with loud guitars and rock bands in the most common time signature.
Nashville, TN (PRWEB) March 03, 2017
British guitarist and songwriter Paul Rose filed a lawsuit on Monday, February 27, 2017 accusing the superstar band U2 of borrowing elements from his demo tape for the band's song, "The Fly." 26 years after the song's debut, Mr. Rose is seeking a $5 million judgment for copyright infringement as well as a songwriting credit from U2.
"There is no copyrighted expression that was copied," says Dr. Harrington, Music Business Program Chair at SAE Institute Nashville. "The discernible melodies between both have nothing in common. Like the 'Blurred Lines' decision, no melody, harmony, rhythm or lyrics were copied, and there was no sampling."
Dr. Harrington's reference to the infamous 'Blurred Lines' case involving Robin Thicke, Pharrell Williams, and Marvin Gaye is no coincidence; he has been an active participant in the case, sharing his perspective with major media outlets. His writings and interviews are cited as authority in 'The Amicus Brief' supporting the bid for Thicke and Williams to appeal the judgment against them. The 'Blurred Lines' case remains in the 9th Circuit of Appeals.
The timing of Mr. Rose's lawsuit 26 years later is peculiar, but as Dr. Harrington explains, there is no limit to when action can be filed. "It's unfortunate, but since the 'Raging Bull' decision in the Supreme Court, there is no longer an actual time frame that is too long to wait before filing an infringement."
Regardless, Dr. Harrington believes the claims of Mr. Rose against U2 are bogus. "The only similarity is insignificant: both are rock songs with loud guitars and rock bands in the most common time signature."
About SAE
SAE Institute provides aspiring creative media professionals with a foundation of practical theory and valuable hands-on training in their chosen areas of concentration. Under the guidance of industry-experienced faculty, students gain the essential experience they need for entry-level jobs in the creative media industry. Students are supported in their job searches by SAE Institute's international network of alumni, many of who are leaders in the music, film, game arts, and live performance arenas. SAE Institute offers accredited programs in Audio, Animation, Film, Games, and Music Business focused on preparing students for employment in the creative media industry upon graduation. SAE Institute Group, Inc. is a part of Navitas LTD. Learn more at usa.sae.edu.
About Navitas
Navitas is an Australian global education leader, providing pre-university and university programs, English language courses, migrant education and settlement services, creative media education, student recruitment, professional development, and corporate training services to more than 80,000 students across a network of over 120 colleges and campuses in 31 countries. Learn more at Navitas.com.