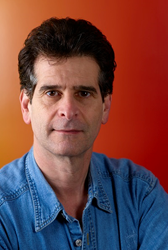 Worcester, Mass. (PRWEB) March 03, 2017
Dean Kamen, president of DEKA Research & Development and head of the Advanced Regenerative Manufacturing Institute (ARMI), will present a keynote address at Worcester Polytechnic Institute's (WPI) second annual Advanced Biomanufacturing Symposium.
Organized by WPI life sciences and bioengineering faculty members and the university's Biomanufacturing Education and Training Center (BETC), the symposium is set for March 27-28 and focuses on emerging biomanufacturing technologies and the challenges of making novel cell and regenerative tissue therapies for patients.
"To develop the processes and technologies for manufacturing tissue therapies at scale will require significant innovations and partnerships across academia and industry," said Kristen Billiar, PhD, professor and head of WPI's Biomedical Engineering Department and a member of the symposium organizing committee. "So it is timely for Dean Kamen to address these matters and lay out the vision for the new ARMI consortium at this year's symposium."
In December 2016 the U.S. Department of Defense (DoD) announced an $80 million award to ARMI to lead the DoD's Advanced Tissue Biofabrication Manufacturing USA initiative. Organized by Kamen, ARMI includes 47 industrial partners and 26 academic and academically affiliated partners, including WPI.
"ARMI will integrate the diverse and fragmented collection of industry practices and institutional knowledge across many disciplines to realize the potential of a robust biofabrication manufacturing ecosystem," the DoD wrote in the statement announcing the award.
In addition to Kamen, a member of WPI's Class of 1973 and a 1992 recipient of an honorary doctorate in engineering from the university, keynote presenters for this year's symposium are Manon Cox, PhD, president and Chief Executive Officer of Protein Sciences Corp.; Jerome Ritz, MD, professor at Harvard Medical School and executive director of the Connell and O'Reilly Cell Manipulation and Gene Transfer Laboratory at Dana-Farber Cancer Institute; and Gail Naughton, PhD, Chief Executive Officer of Histogen Inc.
Also of note, Travis McCready, JD, president and CEO of the Massachusetts Life Sciences Center, and Kelvin Lee, PhD, Gore Professor of Chemical and Biomolecular Engineering at the University of Delaware, who led the team that organized the recently funded National Institute for Innovation in Manufacturing Biopharmaceuticals (NIIMBL), will speak at the symposium. (WPI is also an academic member of NIIMBL.) The full symposium agenda and registration information is available here.
About the Biomanufacturing Education and Training Center at WPI
Funded in part by a grant from the Massachusetts Life Sciences Center, the BETC is a multi-faceted resource for the biologics industry, providing a range of hands-on customized programs. The BETC works with biomanufacturers to help them train, and retrain, their employees at a state-of-the-art center removed from their own production facilities. The center also provides research collaboration opportunities and consulting services to help companies manage challenges, explore new technologies, or scale up new processes. Learn more at http://www.wpi.edu/+betc
About Worcester Polytechnic Institute
Founded in 1865 in Worcester, Mass., WPI is one of the nation's first engineering and technology universities. Its 14 academic departments offer more than 50 undergraduate and graduate degree programs in science, engineering, technology, business, the social sciences, and the humanities and arts, leading to bachelor's, master's and doctoral degrees. WPI's talented faculty work with students on interdisciplinary research that seeks solutions to important and socially relevant problems in fields as diverse as the life sciences and bioengineering, energy, information security, materials processing, and robotics. Students also have the opportunity to make a difference to communities and organizations around the world through the university's innovative Global Projects Program. There are more than 40 WPI project centers throughout the Americas, Africa, Asia-Pacific, and Europe.
Contact:
Michael Cohen
Worcester Polytechnic Institute
Worcester, Massachusetts
508-868-4778, mcohen(at)wpi(dot)edu