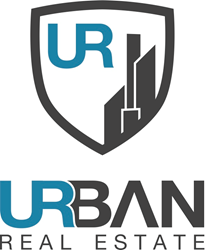 Our client will have the opportunity to be involved in customizing the unit's layout, design, and materials, says Giancarlo Chavez.
Chicago, IL (PRWEB) March 03, 2017
Chicago-based Urban Real Estate announced one of its clients has found a new home in the highly-anticipated Vista Tower. The unit is a full floor, to be delivered in the summer of 2020, and is listed at 5,734 square feet, with two balconies, featuring sprawling 360 degree views of the magnificent Windy City, for a little over $8.6 million.
The buyer, who wishes to remain anonymous, is a Chicagoan, represented by Giancarlo Chavez, broker with Chicago-based brokerage Urban Real Estate. "My client has very distinctive tastes, and was looking for amenities few buildings offered in the city," Chavez says. "As we considered his needs and ultimate wish list, I thought we should take a look at Vista Tower. He immediately loved what he saw, and how spectacular his new home will be. Our client will have the opportunity to be involved in customizing the unit's layout, design, and materials." Chavez is known for working closely with his local clientele, as well as international buyers, to guide their real property investments.
The new gem of the New Eastside will be a $1 billion, 95-story, 1186-foot structure comprised of residences, as well as a five-star hotel, making Vista Tower Chicago's third tallest building.
Chicago is fortunate in its inventory of larger-scale, high-end city living homes like this one. With buildings across the city offering multi-million dollar amenities and views, this penthouse remains especially coveted for making history among its fellow higher-priced neighbors, in a building to be delivered three years from now. According to Midwest Real Estate Data, fewer than ten condominiums have sold for over $8 million in Chicago.
"This is a very special development for Chicago," says Matt Farrell, managing partner and managing broker of Urban Real Estate. "This deal in particular sets a tone for the excitement and class that Vista Tower brings to our city. Magellan Development with its partner, Wanda Group of China, have created a sales center that allows us to work with clients to electronically visualize what their home will look like, a first time effort of this kind in our city – and a huge plus in the luxury real estate sphere," adds Farrell. "Giancarlo worked painstakingly to ensure our client garnered exactly what he was seeking, and he found just the building to make his mark in."
About Urban Real Estate:
Urban Real Estate is a full-service brokerage that integrates cutting-edge technology with elite service for local and out-of-town clients, and added concierge services to host Urban visitors looking at properties. Brokers have expertise throughout downtown Chicago, the North Shore, and the Western suburbs. Urban's services include residential sales including luxury and new construction, investment sales and portfolio management, leasing, as well as corporate and international relocation. For more visit us at http://www.urbanrealestate.com.