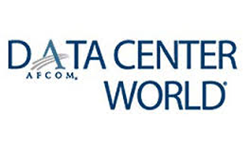 By not embracing the cloud, you risk being left behind...I'm excited to share and further discuss this perspective with my industry peers at Data Center World Global."
St. Louis, MO (PRWEB) March 06, 2017
Observable Networks Inc., an emerging leader of advanced threat detection services, announced today that its founder and chief technology officer, Dr. Patrick Crowley will present at Data Center World Global. The event, which takes place April 3-6, 2017 at the Los Angeles Convention Center, brings together data center and IT infrastructure professionals from around the globe to discuss Data, Automation, Scale: Building and Managing the Data Center of the Future.
On Tuesday, April 4, at 9:30 a.m. PT, Dr. Crowley will present, "Can You Accept the Risk of Not Going to the Cloud?" This presentation will focus on the benefits in which the cloud brings to data center CIOs including cost, speed of deployment, best-in-class physical security, extensive and mature platform security practices and the availability of third-party automated analysis tools. When combined, these elements provide CIOs a security posture that is better than many on premise environments.
"By not embracing the cloud, you risk being left behind," states Dr. Crowley. "Denying the cloud can restrain your organization's innovation; it can force business units to go elsewhere – further fragmenting your enterprise security and putting it at more risk. As is the case with IT features, the security capabilities of the cloud are arguably better than what is feasible in nearly all data centers. I'm excited to share and further discuss this perspective with my industry peers at Data Center World Global."
Observable Networks' specializes in providing advanced security solutions in the cloud that overcome flaws often found in traditional tools. Its Dynamic Endpoint Modeling solution monitors and models every endpoint device to help security professionals quickly identify potentially fraudulent behaviors and remediate threats within public, private and hybrid cloud environments. Observable Networks is committed to helping its clients analyze the behavior of applications and devices that run in cloud environments to better identify and respond to potential security issues.
Data Center World Global 2017 draws upon the knowledge and experience of the more than 3,500 AFCOM members. This end-user driven agenda focuses on real solutions for today's key challenges. At the heart of this must-attend event is more than three decades of experience bringing the best education, most abundant networking, and broadest access to best-in-class vendors together.
To schedule a meeting with the Observable Networks team at Data Center World Global, please email info(at)observable(dot)net.
# # #
About Observable Networks
Observable Networks, Inc. is an emerging leader of network security technology and advanced threat detection services that identify compromised and misused networked devices currently escaping detection by network security tools. Observable's endpoint modeling technology includes a cloud-based service platform incorporating automated security analytics and real-time traffic sensors that continuously model all devices on networks of any size. Observable empowers organizations to understand normal and abnormal device behaviors in their networks, helping them to identify potential threats and facilitate faster remediation. Observable Networks is a privately held company headquartered in St. Louis, MO. Observable Networks is also a proud AWS Advanced Technology Partner. For more information, please visit http://www.observable.net.
Media Contact:
Jennifer Handshew
jhandshew(at)observable(dot)net
(917) 359-8838