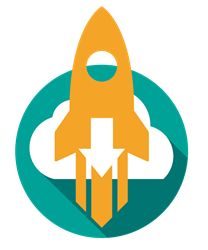 Our business has been growing immensely since we started in 2009, and now we've far surpassed any competition in our industry
Austin, TX (PRWEB) March 07, 2017
APPSPIRE.me, a leading mobile app marketing agency based in Austin, TX, will host a booth at the 2017 SXSW Interactive Trade Show from March 12-15. APPSPIRE.me will showcase their clients' apps and feature their latest client, Love for Sports.
APPSPIRE.me will be conducting interviews with industry leaders and SXSW Interactive conference go-ers. The company will also be showcasing their skills in creating a successful marketing campaigns for apps by highlighting the apps they have worked with.
"Our business has been growing immensely since we started in 2009, and now we've far surpassed any competition in our industry," said Carson Barker, founder and CEO of APPSPIRE.me. "We are also launching many new game-changing apps this year, Love for Sports being one of them."
Love for Sports is the first dating app for sports fans. It connects users via shared interests in sports teams, and allows them to setup dates or schedule meetup events for several users at once. The app was launched the week of the Super Bowl LI, and was featured in several Houston Publications, including The Houston Chronicle.
"We had a great launch during the Superbowl in Houston, and now we're expanding to Austin," said Billy Griffin, Love for Sports co-founder. "Being a heavily tech and sports influenced event, South by Southwest is a prime opportunity to introduce the world to the first ever dating app for sports fans."
The APPSPIRE.me SXSW 2017 booth will promote the company and its featured apps.Visitors can connect with APPSPIRE.me and Love for Sports and view the services offered.
Based in Austin, TX, APPSPIRE.me is a leading mobile app marketing agency that specializes in maximizing downloads, user engagement, and app store rankings. Our clients have been featured in the #1 position of their store category in the iTunes "What's Hot" section, Fox Business News, New York Times, TechCrunch, CNN, Discovery Channel, Mashable, and more. With satellite offices around the world, APPSPIRE.me has been in the mobile app marketing industry since 2009, and has taken clients from zero to thousands of targeted downloads per day. For more information, please visit http://www.appspire.me.
Love for Sports is a leading dating app for sports fans based in Houston, TX. For more information, please visit http://loveforsports.com/