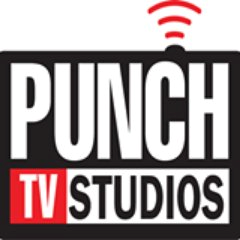 The Snapchat IPO was historic. We are ecstatic that investors see Punch TV Studios as the next viable investment opportunity.
HOLLYWOOD, CA (PRWEB) March 03, 2017
After the offer of Snapchat stock exceeded initial expectations, other companies offering IPOs are suddenly in the spotlight. Currently phones are ringing off the hook at the publicly-traded media company Punch TV Studios, Inc as people flock to PunchTVStudios.com to invest in the multimedia company.
Snapchat's stock offering has put the concept of an IPO in the spotlight, but Punch TV Studios has been making history long before this week. Through the sale of Punch TV Studios' IPO stock at $1.00 per share the opportunity of wealth was made available to all members of the public, regardless of their socioeconomic background.
Capitalizing on Punch TV Studios IPO investors now have the opportunity to purchase the stock directly from the company before the stock trades on the market. Since stockholders are purchasing directly from the company they are on the upside before it trades.
Punch TV Studios, Inc. CEO Joseph Collins stated, "The Snapchat IPO is historic. We are ecstatic that investors see Punch TV Studios as the next viable investment."
In addition, the media company created a social media platform, Nabukie.com, that seeks to change the way entertainment industry elites communicate online. The website provides the ability to network, connect and share with like-minded peers in the industry.
To find out more information or to become a stockholder with Punch TV Studios visit their website at PunchTVStudios.com. Follow us on Nabukie.com #PUNCHTVSTUDIOS #WALLSTREET #2017IPO
###
Notes to Editor
Media Relations
310-419-5914
[email protected]
http://punchtvstudios.com
About Us
Punch TV Studios was founded by CEO Joseph Collins as a production company that develops new media content for license and distribution around the world. Punch TV Studios is the first and only company that is doing an IPO targeted directly towards the urban market to bring wealth and jobs to the urban community.