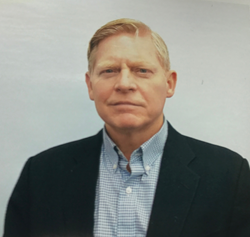 "We're very excited to have Scott join our firm," says Jim Wiggett, CEO, "his experience adds new expertise to our firm and expands our client offering."
New York, NY (PRWEB) March 06, 2017
Jackson Hole Group, LLC, an executive level consultancy firm that advises CEOs, Boards and C-suite executives on critical business and organizational challenges is pleased to welcome Scott Coburn as a Partner in the firm's New York office. In his role, Coburn will provide counsel and support to client companies who seek to better manage their investment banking and related financial relationships, as well as provide additional perspective to their growth plan articulation, enterprise valuation, and capitalization strategy needs
"Jackson Hole Group occupies a distinctive place in the market as trusted advisors to Boards, CEOs and C-suite leaders and offers a a powerful combination of strategic and organization experience," says Coburn. "The Jackson Hole Group team provides targeted, professional firepower to its clients when they require confidential expertise or counsel."
With thirty years experience in investment banking, and having structured and executed well over one hundred capital markets transactions, Scott brings valuable perspective to the evaluation of growth plans, positioning, financial strategy, valuation, and management of banker and sponsor relationships. These transactions ranged in deal size from $25MM to $1billion and covered a variety of industries and financial sponsors. In addition, his responsibilities heading Research, Sales and Trading divisions enable him to provide a unique management perspective to his insights and advice.
Before joining Jackson Hole Group, Scott was a Managing Director at Smith Barney Inc, a predecessor firm to Citigroup, later moving to PaineWebber where he was Head of Equity Capital Markets, Co-Head of the Equity Commitment Committee and a member of the firm's Operating Committee until its merger with UBS. At First Albany Capital, Scott was Co-Head of the Equity Division and served on its Strategic Committee that led to the firm's recapitalization and ultimately its combination with Gleacher & Company.
"We're very excited to have Scott join our firm," says Jim Wiggett, Chief Executive Officer of Jackson Hole Group. "His experience helping CEOs and CFOs think through their capital strategies and maximize the value of their investment banking relationships brings a new capability to the firm and nicely complements our existing professional expertise.