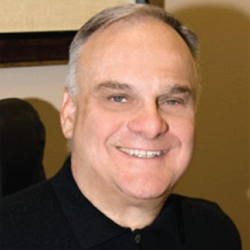 We believe in diversity and the dignity of all people. We treat our clients and each other with mutual respect.
(PRWEB) March 09, 2017
Rich Brodkin, Founder and CEO, knows his success in Nevada will transfer seamlessly into other regions because of the culture he's built, "We are a people-centered company made up of like-minded individuals. We believe in diversity and the dignity of all people. We treat our clients and each other with mutual respect. We believe in self-responsibility and do not blame others for things that go wrong. We look at the company as OUR company. It's a place where we all experience both professional and personal growth and an environment that brings out the best in each of us. Our culture is about our commitment to our clients, to each other and our strategic business partners. I encourage you to experience The Brodkin Group Difference"
The culture that Rich and his team have built aligns perfectly with their Broker, Realty ONE Group, a national leader in Real Estate, and this symbiotic relationship allows all Brodkin Group agents to leverage the power and tools that Realty ONE Group has in its arsenal, which, coupled with the industry leading tools and systems created by The Brodkin Group, gives their agents an edge over the competition.
This sense of being a part of a greater whole has a marked effect on agents. It shows with the level of commitment and camaraderie and is nurtured through a series of integrated programs. "It's like a pie," says Rich. "Training is one part. Attitude is another part. Caring is another part. It's just a whole bunch of parts that makes up the whole."
The key ingredient of this pie is their proprietary training program, The Brodkin Training Method. "We look at the program as the DNA to a successful real estate career, the 23 courses (or building blocks), provide the solutions to common real estate challenges by laying the solid foundation for a successful real estate career." Rich continues. The comprehensive training program is conducted live in Nevada in an interactive classroom environment and has been built into a value-packed on-demand, online course available to all Brodkin Group agents via their in-house agent portal, TheBrodkinTrainingMethod.com.
The Brodkin Training Method is only the beginning, The Brodkin Group provides many other valuable benefits, such as, one-on-one mentoring to close transactions quickly and help with cash flow needs. It is a remarkable program that is reaping benefits greater than just production numbers and goes directly back to the Realty ONE Group's mission statement: "To be recognized by our clients and our competition as the market leader in customer service. In achieving this vision, we strive to create "clients for life" through our passion for our work and demonstrating unparalleled commitment to excellence.   We offer a quality business environment of trust, responsibility and professionalism."
To top it off, his Team knows that there are career opportunities for growth within the company. "One of the reasons that we win like we do is because many of our Team Managers have grown and taken on leadership responsibilities." Rich says, "We created an exceptional management training program that provides a smooth transition from agent to Team Manager. Our Team Managers can easily earn an additional $50,000+ in supplemental income each year."
The Brodkin Group's expansion is already underway, if you'd like to learn more, you can give them a call at 702-815-1114 or by email to mailto:admin@TheBrodkinGroup.com
About The Brodkin Group ~ In just a few short years, The Brodkin Group has grown to over 140 agents in Southern Nevada and buyers and sellers are taking notice. Closed sales volume increased over 30% in 2016. Experience The Brodkin Group Difference today! Call us at 702-815-1114 or visit us at TheBrodkinTrainingMethod.com to learn more.