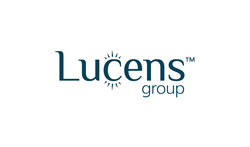 Woburn, MA (PRWEB) March 07, 2017
Lucens Group (Lucens), a national consulting and technology services provider for the disability insurance industry, based in Woburn, Massachusetts, announces the hiring of Michael Megna as its Vice-President of Business Development & Strategy. In his role, Michael will join the Senior Leadership team of Lucens and report to its CEO, Brett Albren.
Prior to joining Lucens, Megna co-founded a real estate development company, High House Management, in the Portsmouth, New Hampshire area. Preceding that, Megna served as an Account & Sales Executive with the Advocator Group, LLC from October 2011-August 2015, where he developed a strong track record of growing new and existing disability insurance customer accounts.
"Michael is held in extremely high regard within the disability insurance industry and has an excellent reputation for integrity, innovation, and delivering results" according to Albren, who will be working closely with Megna to continue to expand Lucens' technology claim solutions to the industry. "We are thrilled to have Michael join the team as we continue to rapidly grow the business", stated Albren.
Please contact Michael Megna at mmegna(at)lucensgrp.com or Brett Albren at balbren(at)lucensgrp.com.