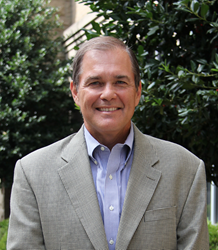 We are very excited to add Playcraft Systems to our strong portfolio of brands.
Chattanooga, TN (PRWEB) March 07, 2017
PlayCore Holdings, Inc. (PlayCore), a leading designer, manufacturer, and marketer of a broad range of play and recreation products, recently announced the acquisition of Playcraft Systems.
For more than 25 years, Playcraft has manufactured and sold playgrounds from their manufacturing facility in Grants Pass, OR. They pride themselves on their high-quality products, innovation, and in-house technology.
"We are very excited to add Playcraft Systems to our strong portfolio of brands. Their team has done an excellent job serving the growing playground recreation market and will provide us with another way to meet our customer's needs," said Roger Posacki, President and CEO of PlayCore. "With Playcraft Systems, we also expand our manufacturing capability, making this acquisition a great addition to our team."
CJ Schatza of Playcraft Systems added, "We are excited about joining the PlayCore family of companies, and being provided with this great opportunity to align our capabilities with their industry leadership."
PlayCraft Systems will continue operation from its manufacturing facility in Grants Pass, OR.
About PlayCore
PlayCore helps build stronger communities around the world by advancing play and recreation through research, education, and partnerships. The company infuses this learning into its complete family of brands. PlayCore combines best-in-class planning and education programs with the most comprehensive array of recreation products available to create play solutions that match the unique needs of each community they serve. Learn more at http://www.playcore.com.
About Playcraft Systems
Playcraft "manufactures tomorrow's playgrounds today," a reference to their advanced designs and manufacturing capabilities. Their facility is state-of-the-art, allowing the team to control all aspects of quality, innovation, and fabrication. Playcraft is proud of their dedicated employees who work hard every day to ensure the success of the company and the satisfaction of their customers.