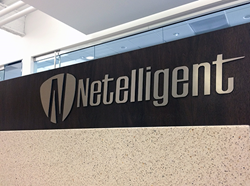 Netelligent is in an ideal position of offer security products and services to mid-market businesses," Ron Burley, Director, Security - Systems Engineering.
St. Louis, MO (PRWEB) March 07, 2017
Netelligent Corporation, a leading technology solutions provider, announced today the addition of two leaders in sales and security as the company continues to grow to meet its growing demands. Steve Busselman returns to Netelligent as the Area Vice President of Sales, and Ron Burley leads and directs the Security Engineering practice.
Busselman believes in and commits to tight alignment between sales and marketing. After a two-year hiatus from the company, Busselman returns. "I have worked with and consulted for many of our competitors and business partners throughout the region," Busselman shares. "I can say without hesitation that Netelligent is a dominant leader in every facet of this industry." He continues, "Time is the great equalizer. Whom we chose to spend our time with and how much time we spend with them can have a very diverse impact on what can and cannot be accomplished."
Burley with 15 years in security advisory services and a trifecta of creating and growing national multi-million dollar security services teams joins Netelligent to add another protective layer in today's cybersecurity marketing. "There's a gap for strong, actionable services for the mid-tier market to assist with security concerns. In the security realm help is either too advanced and expensive or too simplistic and ineffective," Burley states. "Netelligent is in an ideal position to offer the products and services that mid-market businesses need while still understanding the business impact. We are large enough to be fiscally secure, and small and agile enough to help secure the customer exactly."
Aaron Stone, CEO/President shares, "Steve and Ron bring talent, maturity and experience to Netelligent as we continue to look for ways to optimize our clients' businesses and help them succeed in ways never before imaginable."
ABOUT NETELLIGENT: Netelligent Corporation is a technology solutions company. Netelligent provides companies with the basic technologies they need to run their business (phone system, servers/virtualization, disaster recovery, security, networking, and video). Our mission is to help elevate business above technology. We take a neutral approach in helping to determine what IT consumption model best benefits each client's organization (on-premises, managed, or cloud). Founded in 2003, Netelligent is headquartered in Chesterfield, Missouri and operates two data centers located in Colorado and Missouri. Netelligent is a Cisco Gold Partner and SOC II Certified. Additional information about Netelligent can be found on their website http://www.netelligent.com.