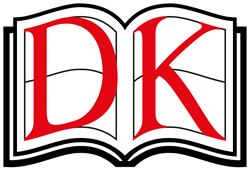 New York, NY (PRWEB) March 08, 2017
DK Eyewitness Travel today released a list of the 20 Most Overlooked Cities in America. Chosen by DK's in-house travel experts, these cities range from art-filled college towns to hip outposts in the desert that haven't yet been trampled by tourists and should be on anyone's "must-go" list for 2017.
Madison, Wisconsin was selected as the Most Overlooked City in America. Say goodbye to Midwest stereotypes and hello to one of the richest farm-to-table movements in the U.S. This vibrant city boasts first-rate museums, a youthful vibe thanks to the University of Wisconsin, numerous bike trails and coffee shops, and the country's largest farmers' market.
In second came Sacramento, California. While many visitors were splashing around at California's beaches and spending time with the most famous mouse in the world, Sacramento was quietly developing a distinct, urban personality all its own. Explore the hip Midtown area, revitalized with bars and restaurants, or make the most of Gold Rush-era saloons and stores in quirky Old Sacramento.
"The United States has many cities well-known for their arts, food and sports scenes, but there are a number of fascinating cities that deserve to be more fully explored, and that's what we sought to uncover," said Georgina Dee, publishing director, DK Travel. "Our list includes a broad mix of lesser-known cities with culinary appeal, historic neighborhoods, thriving arts scenes, and natural and historic wonders. All of these picks have so much to offer and are well-worth a visit this year."
DK Eyewitness Travel, an award-winning travel guide book publisher, has more than 200 travel titles under the Eyewitness Travel and Top 10 brands. Many popular U.S. destinations are covered in travel guides like DK Eyewitness Travel Guide: USA, which has been updated and will be re-released this spring.
The 20 Most Overlooked U.S. Cities
1. Madison, Wisconsin
2. Sacramento, California
3. Athens, Georgia
4. Rochester, New York
5. Tucson, Arizona
6. Jacksonville, Florida
7. Santa Cruz, California
8. Harrisburg, Pennsylvania
9. Galveston, Texas
10. Las Cruces, New Mexico
11. Worcester, Massachusetts
12. Mobile, Alabama
13. Greenville, South Carolina
14. Anchorage, Alaska
15. Olympia, Washington
16. Des Moines, Iowa
17. Missoula, Montana
18. Grand Rapids, Michigan
19. Springfield, Illinois
20. Sioux Falls, South Dakota
The full list of cities and why each was chosen to be on this "must-visit" list can be found at: http://www.traveldk.com/article/most-overlooked-cities-in-usa/.
About DK
DK is the bestselling and award-winning publisher known for informing, entertaining, and educating global audiences through beautifully designed content. DK also publishes the Eyewitness series for children and Eyewitness Travel Guides. Prima Games, Alpha Books, and Rough Guides are also available from DK, a division of Penguin Random House. http://www.dk.com