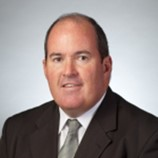 Boulder, Colorado (PRWEB) March 07, 2017
Boulder-based software-as-a-service (SaaS) company 10-4 Systems announces Jack Holmes as the new Chairman of the Board. After serving on the company's board since July, the move to Chairman adds to Holmes' distinguished career in the freight transportation industry – he served as President of UPS Freight from 2007-2016 and was co-chair of the U.S. Department of Transportation's National Freight Advisory Committee's Conditions, Performance and Data Subcommittee under U.S. Secretaries of Transportation Ray LaHood and Anthony Foxx.
"We are excited to make this announcement," says Travis Rhyan, President and CEO of 10-4 Systems. "Jack has the leadership, business ethic, and strategic guidance needed for 10-4 to evolve as the premiere software technology provider in the transportation visibility space."
Holmes, whose UPS career began in 1979 when he was a package handler, is currently an Advisory Board Member at tech innovator LinkLabs and has also served on the Board of the American Transportation Research Institute for the past five years.
Reflecting on the chairmanship and his relationship with the executive team at 10-4, Holmes says, "Taking on this role is a privilege for me. I have been watching this company grow over the past seven months, and everything I have seen tells me that we are not only delivering the kind of innovation that freight transportation sorely needs, but that the technology we have developed drives bottom line performance for carriers, shippers, brokers, and 3PLs. The team here is outstanding, and the opportunity to work with both Travis Rhyan and Loren Burnett is a huge honor for me. We all share the same values in business, which was a big draw for me."
10-4's executive team includes Travis Rhyan, President and CEO; Loren Burnett, COO and CFO; Gordy Ferguson, EVP of Business Development; Jeremy Estep, EVP of Sales; Jim Heide, VP of Administration; and Nick Cheever, VP of Technology.
About 10-4 Systems
10-4 is redefining the future of freight execution with intelligent Supply Chain Visibility that delivers real-time visibility and streamlined communication. Our software connects shippers, carriers, brokers, and 3PLs with smart data that reimagines the transportation process. Our goal is to drive efficiencies across the global supply chain and to transform the customer experience across the industry. For more information, visit http://www.10-4.com.