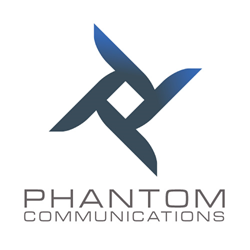 "Products have to pass a rigorous quality assessment process and get a grade accordingly," says Albert Mita
(PRWEB) March 07, 2017
By 2018, a third of the world's population is anticipated to own a smartphone, which translates to a staggering 2.53-Billion smartphone users in the world. Each new smartphone model that is released by major manufacturer causes a ripple effect into existing markets. This upward trend has caused a domino effect in mobile payments, wearable tech, accessories, and device redistribution channels as well.
"Redistribution channels give smartphones and tablets their second and possibly third life," says Albert Mita, CEO of Phantom Communications. The 14-year industry veteran has posed his Brooklyn based smartphone and tablet distribution company to capitalize on the innovation of tech giants like Apple and Samsung.
"Ride-sharing apps, restaurants, educators, and shopping centers are a few of our clients," says Mita. The company acquires smartphone and tablet products in bulk and sells it to other interested clients. "Consumers are intrigued by the fact that their old phones might be used by their Lyft/Uber or by the server taking their order at a restaurant". After acquiring the devices, the quality of each device is analyzed and then further sold to various companies that aren't keen to pay top dollar for the latest model but willing to pay less for a slightly older model that gets the job done. "Some even consider this the hidden industry within the wireless business," explains Albert, "but in no way is it small".
"Products have to pass a rigorous quality assessment process and get a grade accordingly," says Mita, referring to the various letter grades his company gives each phone. Maintaining the quality of the electronic devices is a crucial part the redistribution business. Factors like pricing, client relations, and company integrity depend on it. Furthermore, governing authorities have awarded companies like Phantom Communications with certifications for their quality control management systems helping them stand out in the wireless industry. "We have been seeing a consistent 30% yearly increase in our distribution capacity and there are no signs of it slowing down," said Albert. See his article about the emerging trends here.
About Phantom Communications:
Phantom Communications partners with manufacturers, operators, distributors, service centers, and retailers to turn inventory challenges into business opportunities. We specialize in the redistribution of new and pre-owned phones, tablets, accessories, and other wireless equipment.
Our partners leverage our programs such as Asset Recovery, Buyback Programs, OEM Value Added Distribution, Open Market Programs, Device Services and Device Diagnostics to improve their bottom line. Our commitment to operational excellence has inspired us to apply for ISO 9001:2008, ISO 14001:2004, OHSAS 18001:2007 and R2:2013 certifications.
Phantom Communications is a privately held company which began operations in 2012. We are headquartered in Brooklyn, NY.
Website http://www.phantomcomm.com