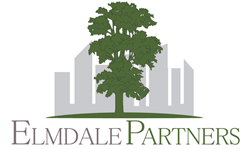 Chicago, IL (PRWEB) March 07, 2017
Elmdale Partners is proud to announce the acquisition of Affinity Title Services, LLC., allowing for the immediate integration of Affinity's innovative technology and streamlined process into all title operations.
"The acquisition will expand our service offerings, while growing our network of brokerages, lenders and attorneys in the Midwest," said Elmdale Partners principal and Affinity CEO Menash Zadik.
With the acquisition of Affinity Title, the company will be offering its customers advanced tools and additional services, such as requesting online ordering, reviewing and examining title, scheduling closings at the customer's convenience, 24/7 access to the title management system, ordering surveys when needed and requesting clerking services. More services will be announced soon.
Additionally, customers will have access to six more office locations across Chicagoland. The headquarters of the company will be located in Des Plaines.
According to Mary-Sue Solley, Affinity Title's Manager, the Affinity customer base "should be assured that the principles and values of the Affinity company will be enhanced by opportunities that the acquisition will bring."
About Elmdale Partners
Elmdale Partners was established in 2010. The unique real estate platform includes real estate investments, a multi-state brokerage engaging 2200+ agents, property management, commercial financing, development and the first real estate tech accelerator: elmspring. Elmdale Partners conceives and grows successful companies with a focus on delivering strategic, innovative opportunities along the entire real estate value chain to investors, shareholders and employees.