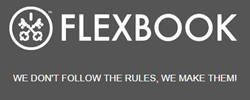 There was no flexibility in hotel bookings and I wanted to use modern tech tools to solve this problem, and turn hospitality hospitable again
New York, New York (PRWEB) March 07, 2017
FlexBook.co, a new hotel booking site, offers travelers the first real opportunity to customize their hotel stays by offering early check-in/late check-out as part of their booking. FlexBook was created by the team behind HotelsByDay, the popular booking site recently featured on ABC's Shark TankTM that helped pioneer flexible hotel stays by offering convenient day stays at top hotels around the world. FlexBook is the company's next evolution in customization.
FlexBook provides travelers with overnight hotel room stays with extended check in/out options. Travelers can book overnight hotel rooms with guaranteed early check-in and late check-out, bringing them peace of mind knowing they won't be left without a room for hours prior to check in, or inversely, will not be rushed and inconvenienced to check-out by 11am.
CEO Yannis Moati said, "As a travel agent and tour operator for 15 years, I personally faced the problem of rigid check-ins and check-outs for my clients and for myself. There was no flexibility in hotel bookings and I wanted to use modern tech tools to solve this problem and turn hospitality hospitable again. This is the next logical step in our mission to transform hotel booking systems."
With this new, innovative platform, check-in and check-out will finally match the traveler's schedule and allow them to regain ownership of their time and finances. Now they won't have to purchase extra nights to accommodate their early check-in/late check-out needs and can relax or work when they want to.
Travelers sign up to receive access to FlexBook's curated list of flexible hotels. The platform already has more 15 participating hotels in New York, has begun onboarding hotels in Los Angeles, San Francisco, Honolulu and Dubai and has hotels coming online in Canada and the UK this spring. Partners in New York include Hyatt Centric Times Square; Sixty Columbus; The Kimberly; San Carlos; Affinia Hotels, including the Benjamin; the LaGuardia Plaza Hotel; the Radisson JFK; and many more.
FlexBook also offers benefits to hotels. By providing hoteliers with technology and easy protocols to set-up different time bands for check-in/check-out, hotels can now seamlessly monetize idle day-inventory, increase revenues, better manage their check-in flows, and increase brand exposure to travelers, particularly Millennials, who seek customized experiences. Moati adds, "FlexBook is a win-win for both hotels and guests. Rooms are in short supply and go fast!"
For more information, visit FlexBook.co.
FlexBook.co is the sister site to HotelsByDay.com, a popular day-stay hotel booking website recently featured on ABC's Shark TankTM where travelers can book morning, midday, or afternoon hotel stays at discounted day-rates.