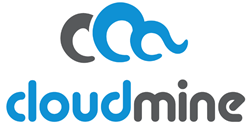 We see this partnership as a highly complementary and effective means to deliver digital healthcare applications for our customers.
New York, NY (PRWEB) March 07, 2017
CloudMine, a secure, cloud-based platform that enables healthcare organizations to build connected digital health applications, announced a partnership with Infor, a leading provider of beautiful business applications specialized by industry and built for the cloud. Together, the companies aim to accelerate healthcare's digital transformation.
CloudMine customers, ranging from pharmaceutical and biotech companies to healthcare providers, will gain even greater access to clinical systems and data such as electronic health records (EHR) through use of Infor's industry-leading healthcare integration platform. The partnership will facilitate CloudMine's ability to capture and display patient information within digital health apps.
Further, CloudMine customers will benefit from Cloverleaf functionality, which facilitates the movement of data through disparate systems. Reciprocally, Infor customers will gain access to CloudMine's secure cloud platform, enabling healthcare organizations to build patient-facing digital health apps quickly without compromising security or compliance.
As a result, patients will be able to access and capture data anywhere through mobile, wearables, and IoT enabled devices. This will enable data to be shared with clinicians, providing a new, real-time data feed of contextual information. With a more robust data set, clinicians will be able to gain improved insights, accuracy, and overall outcomes.
"With Infor trusted by nearly 40% of US Healthcare systems, CloudMine will have the opportunity to partner with the world's most innovative healthcare organizations," said Nick Borth, VP Product at CloudMine. "By combining CloudMine's HIPAA-compliant digital health platform with Infor's Cloverleaf middleware offering, healthcare organizations will be able to deliver engaging applications and securely integrate corresponding patient data.
Todd Densley, Director of Channel Development at Infor, stated, "We are thrilled to work with an innovative partner in mobile application development, and exceptional traction in pharmaceutical, biotech and healthcare provider circles. We see this partnership as a highly complementary and effective means to deliver digital healthcare applications for our customers."
About Infor
Infor builds business software for specific industries in the cloud. With 15,000 employees and over 90,000 customers in more than 200 countries and territories, Infor software is designed for progress. To learn more, please visit http://www.infor.com.
About CloudMine
CloudMine is the leading secure cloud-based platform to power digital health. CloudMine connects to the world of clinical data, enabling organizations to operationalize data through application development, analytics and workflow. The CloudMine Connected Health Cloud empowers healthcare organizations to rapidly build digital experiences by removing the complexity of app development, and allowing them to focus on business needs. CloudMine's Connected Health Cloud is being used by innovative healthcare organizations such as the American Heart Association, Thomas Jefferson University Hospitals, Biomeme, Mylan Specialty, and Endo Pharmaceuticals.