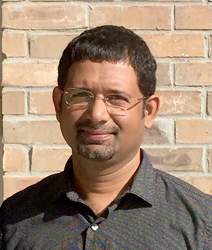 Being named to the two API committees is an enormous privilege and responsibility.
Houston, TX (PRWEB) March 07, 2017
ValvTechnologies, Inc., the global leader in the design and manufacturing of zero-leakage severe service isolation valve solutions, is pleased to announce that Suresh Balachandran, Sr. QAE Manager, has been appointed to two American Petroleum Institute (API) Standards committees, the API SC18/TG2 on API Q1 the Quality Management System and API SC6 on API 6A and 6D (Product Certification for 6A: Specification for Wellhead and Christmas Tree Equipment and 6D: Specification for Pipeline and Piping Valves).
The API's committees are comprised of industry experts who review and develop API standards. Each committee is broken down into task groups whose purpose is identifying the needs, then develop, approve and revise industry standards. Committee membership is open to groups that are materially affected by the standards, including oil and gas companies, manufacturers and suppliers, contractors and consultants, and representatives of government agencies and academia.
Balachandran's participation on these API standards committees benefits our customers by giving them early access to information and a voice in specification development. "Being named to the two API committees is an enormous privilege and responsibility," Balachandran said. "I'm honored to serve and consider myself fortunate to assume the position."
The America Petroleum Institute (API) is the only national trade association that represents all aspects of America's oil and natural gas industry. Our more than 625 corporate members, from the largest major oil company to the smallest of independents, come from all segments of the industry. They are producers, refiners, suppliers, marketers, pipeline operators and marine transporters, as well as service and supply companies that support all segments of the industry.